Adding funds to your account is useful / ideal for payment methods which don't support subscriptions, for example, Crypto Currency.
Once funds are added to your account, when a new invoice is generated, the funds are automatically used to pay the invoice.
Added funds can also be used to purchase new services.
Click on Billing tab and Select Add Funds.

Enter the Amount you want to pay and select Payment Method and Click on Add Funds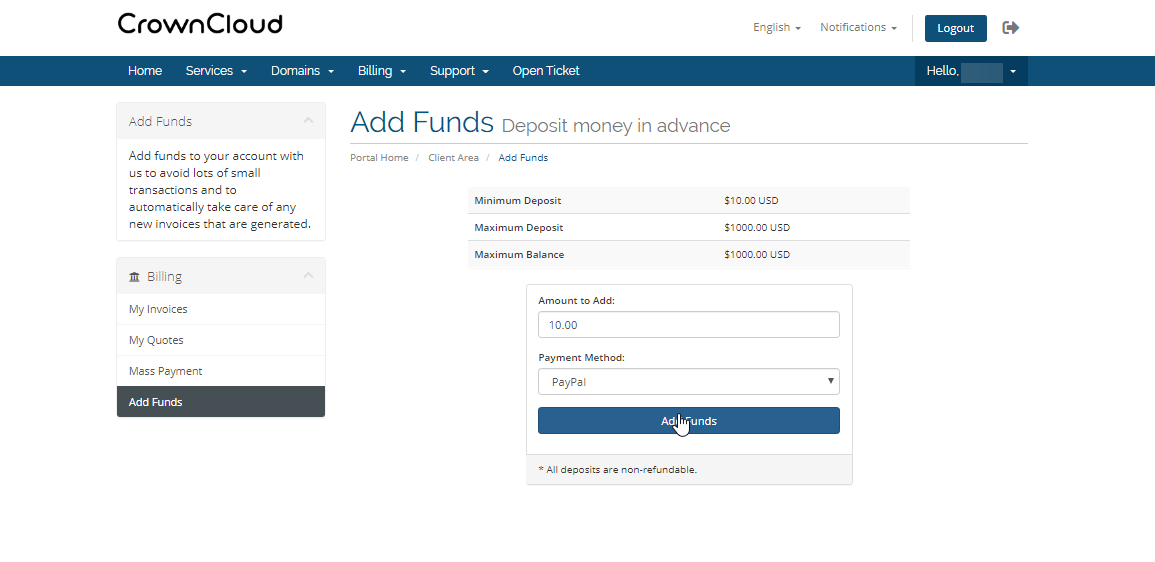 You can check Invoice status and hisoty in My Invoice

---