Log in to the desired server as an Administrator with given password,
Open Windows Settings, type the word Settings in the search bar located on the taskbar. Alternatively, click Start > Settings.
Click on Accounts option.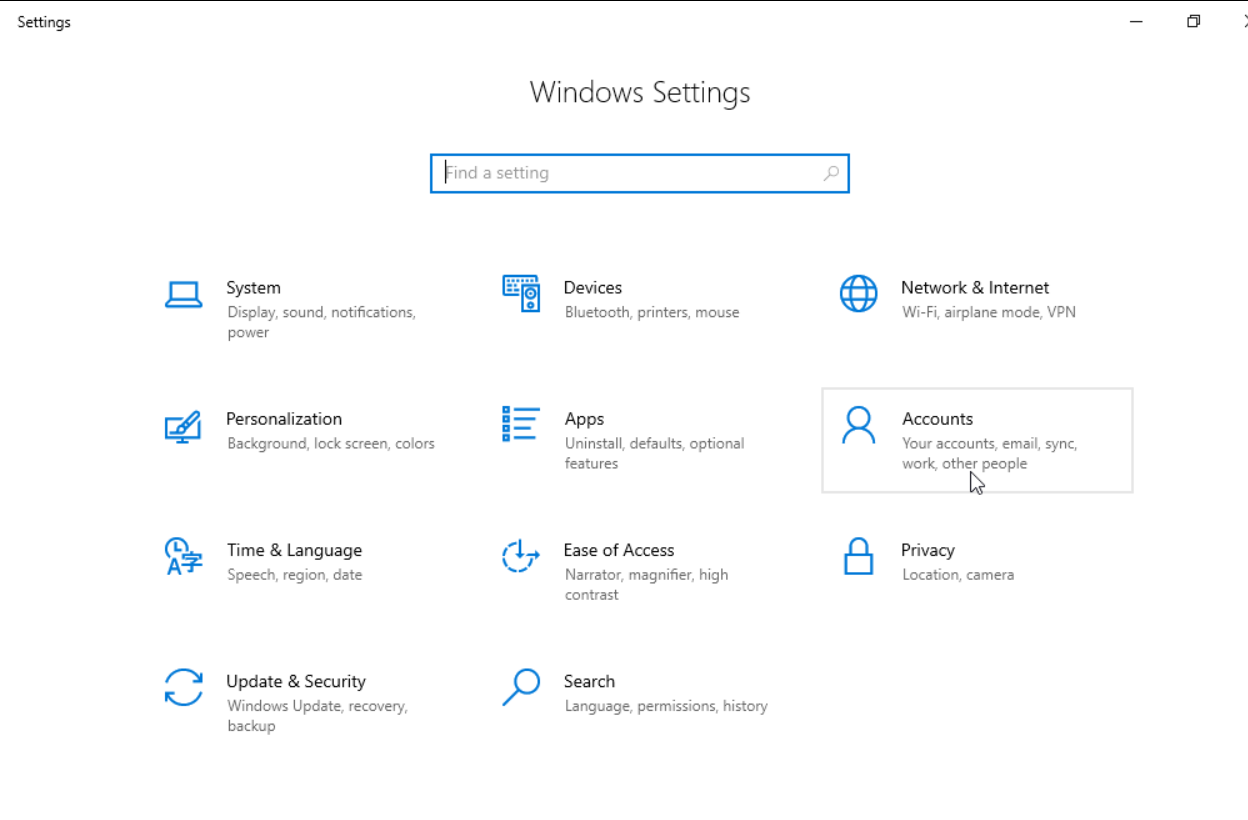 Click Sign-in Options.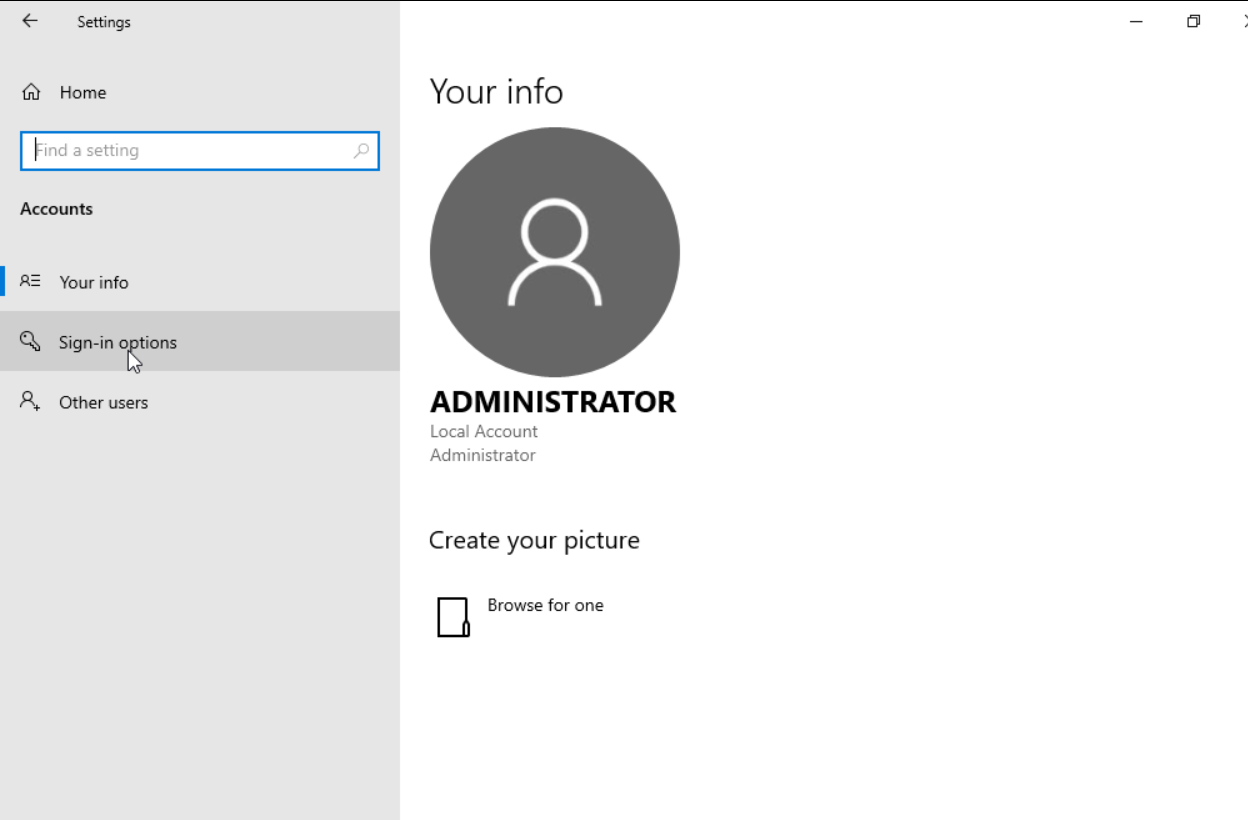 Under the Password section, click on Change button to change the password to your account.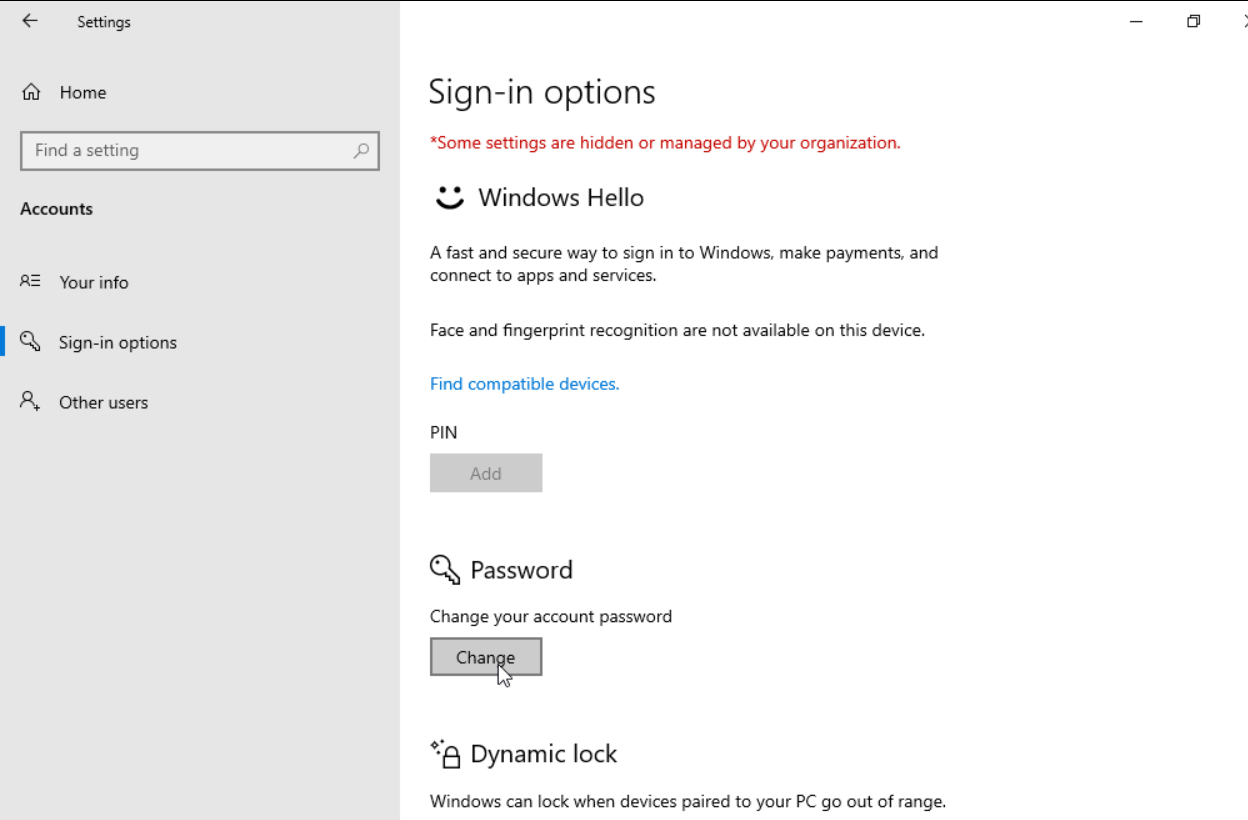 Enter your Current Password and click Next.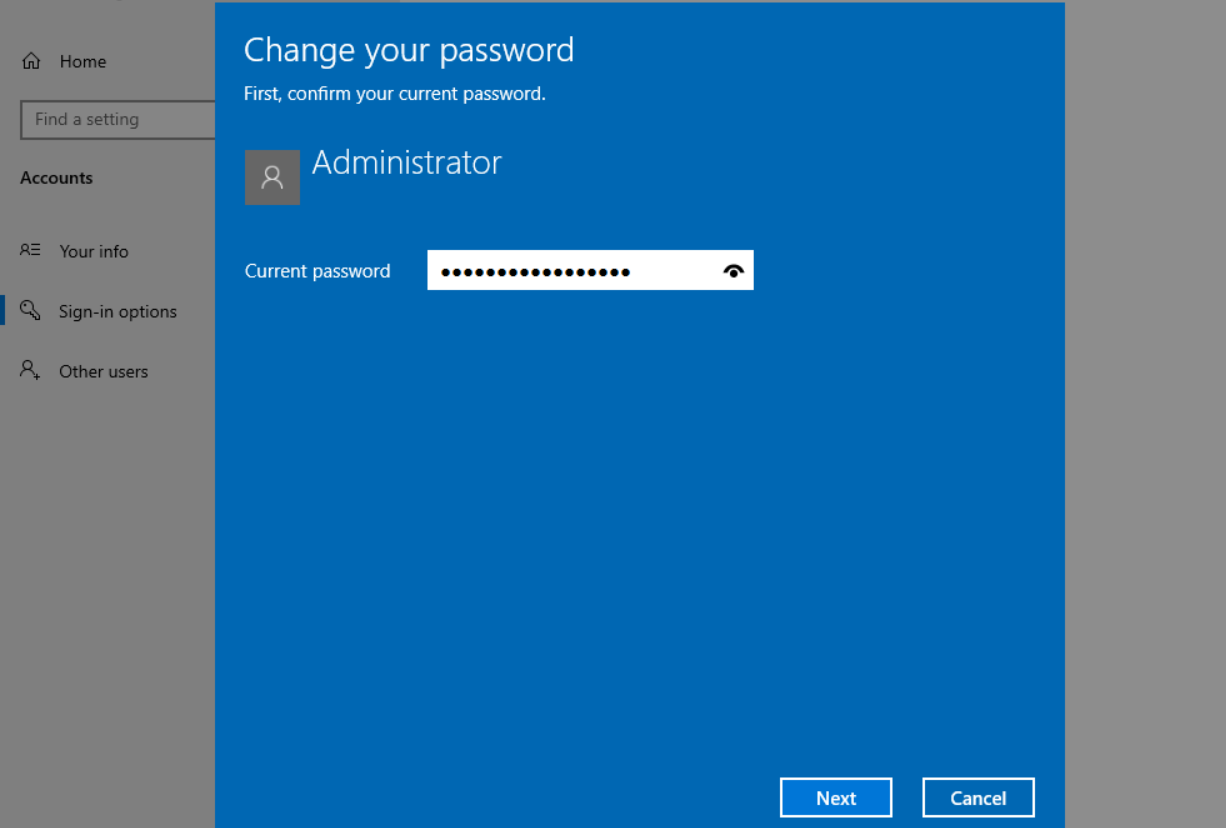 Enter the New Password and repeat it to confirm the password
Enter the Password hint of your choice to help you remember when needed, and click on the Next button to proceed further.
Click on the Finish button to finalize the changes made.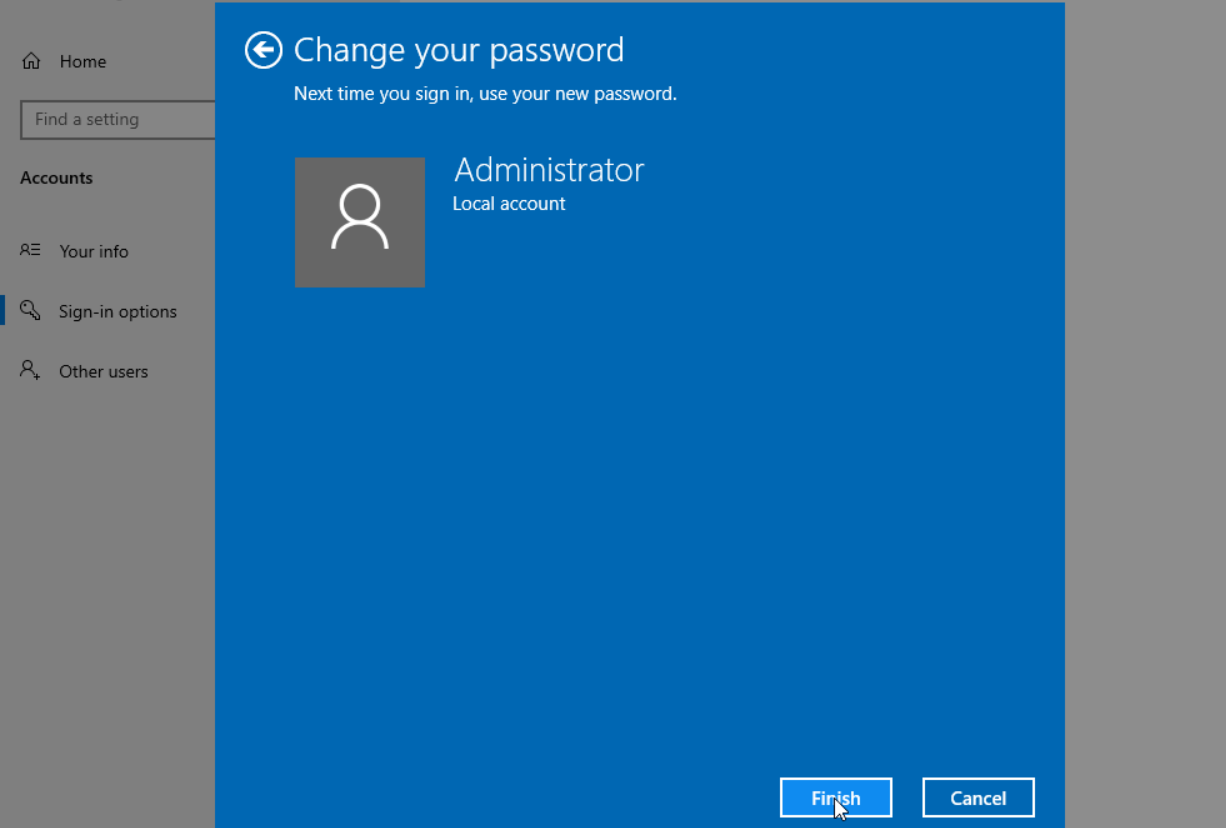 This is how you can reset the Administrator Password on Windows 2019/2022 Server.
---