Log into DirectAdmin control panel, choose the domain for which you want to create FTP account and then select FTP management.(Under Account manager)

Click on Create FTP account button.

Now enter the FTP username, Password and select options as per your need and then click on create button.
4 You will see the details of newaly created FTP account.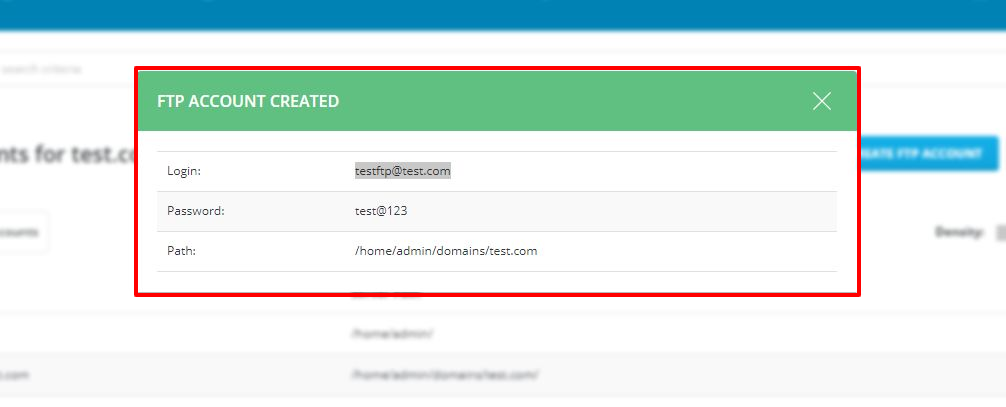 ---