In this article we will show you how to enable AutoSSL for your domains and generate SSL certificate. AutoSSL feature also renews the SSL certificates automatically and do not require any user intervention.
Note: For this, you need to have the Domain's nameservers pointing to cPanel's nameserver provided by the host.

If you manage your own DNS, ensure the domain's A record points to cPanel server's IP address.
Log into your cPanel account and navigate to SSL/TLS Status in the Security section,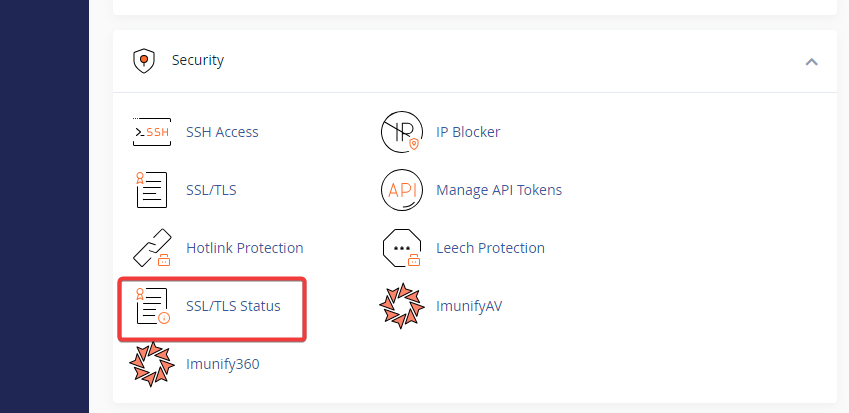 Search for the domain you want to enable SSL,

Select the domain names that you want SSL on, (if you're unsure, you can select them all). And then click on the Run AutoSSL button,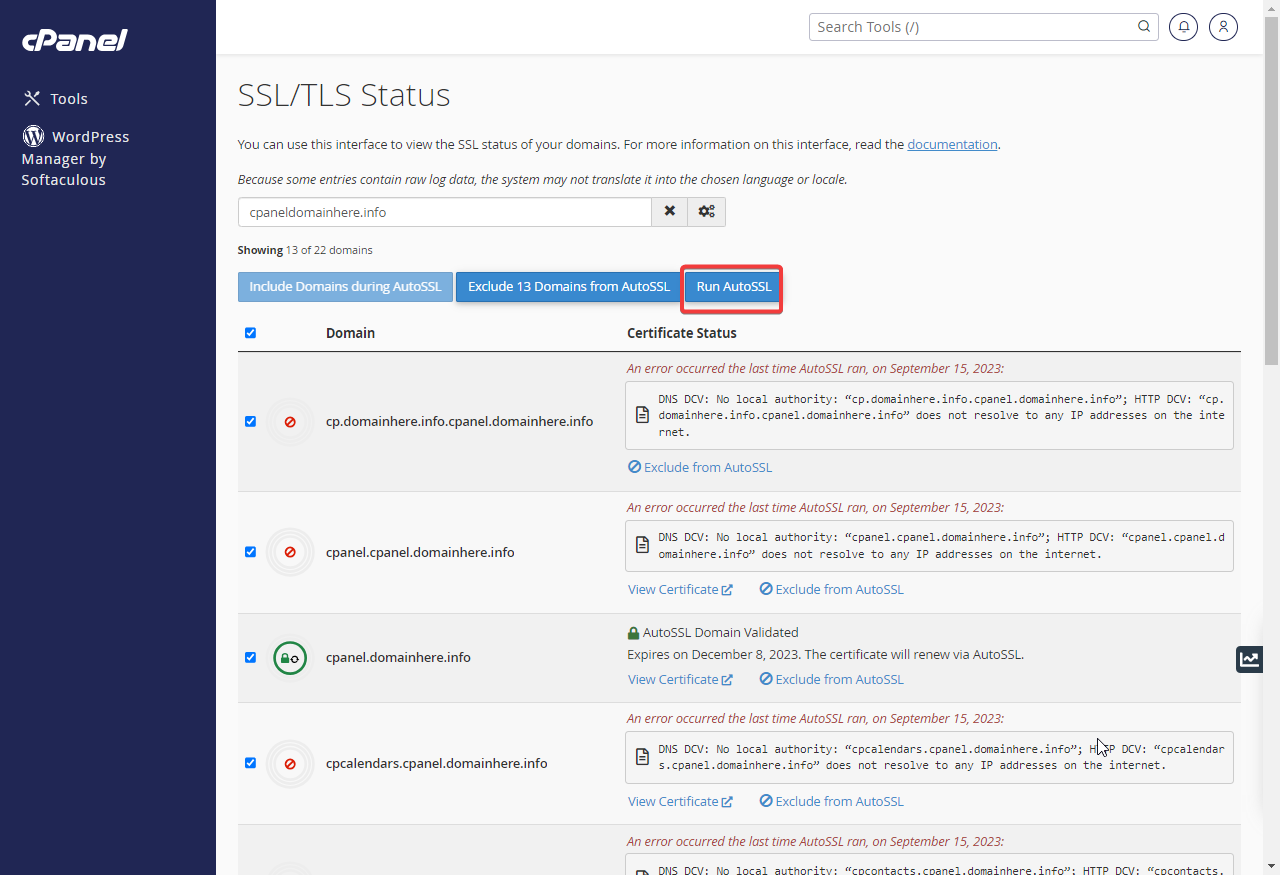 AutoSSL will take a few minutes to finish. When it completes successfully the page will update with a success notification.
---