Rocky Linux is a community enterprise operating system designed to be 100% bug-for-bug compatible with America's top enterprise Linux distribution now that its downstream partner has shifted direction. It is under intensive development by the community. Rocky Linux is led by Gregory Kurtzer, founder of the CentOS project.
For CrownCloud users: Please mount the ISO "Rocky Linux 9.X" available from the CD-ROM section.
Once the ISO has mounted (Task Log tab will show the status of the task), navigate to "Power Control" tab and then perform a Reboot task on the server.
Select "Install Rocky Linux 9"

Select the desired language and click on continue.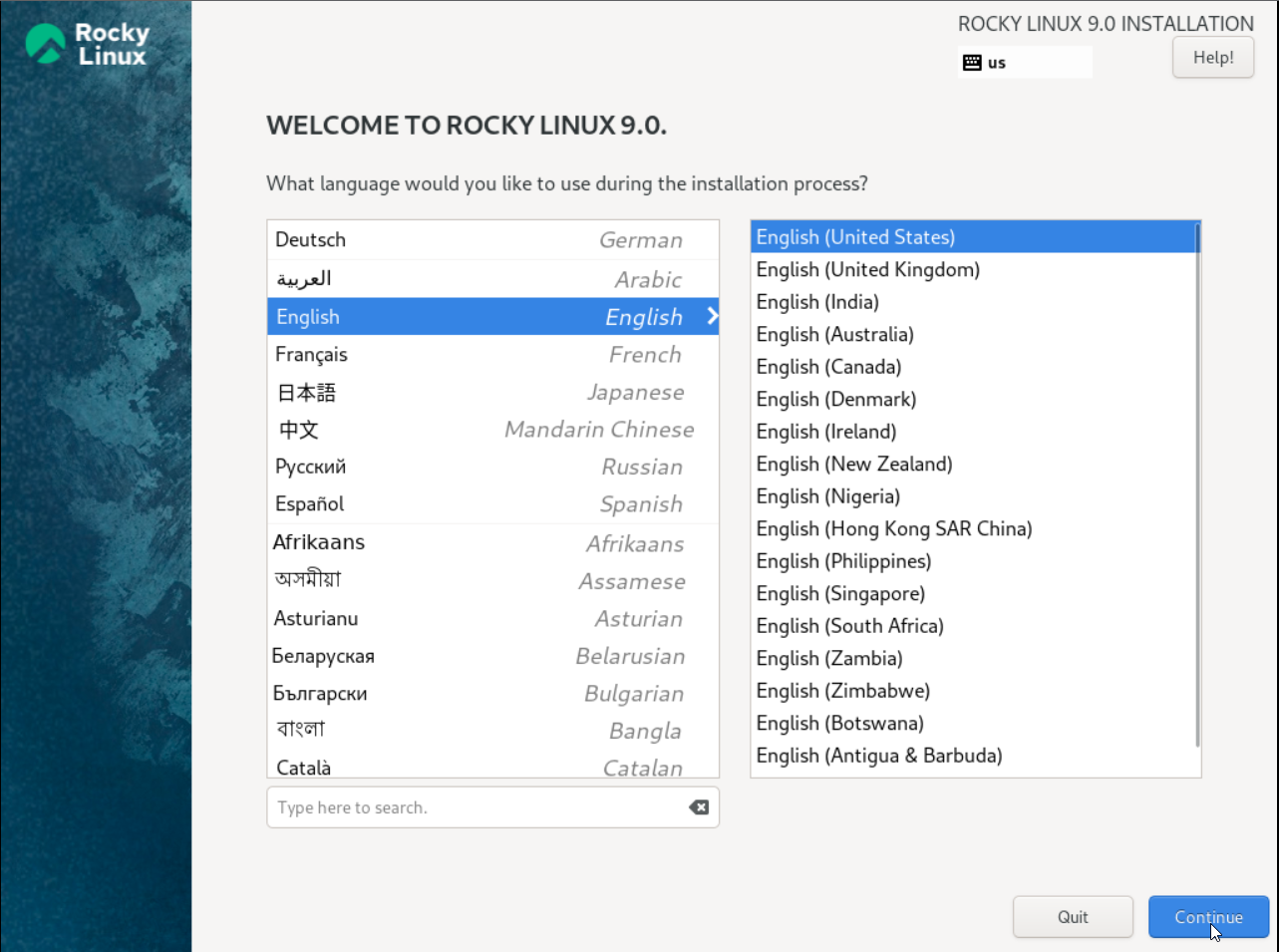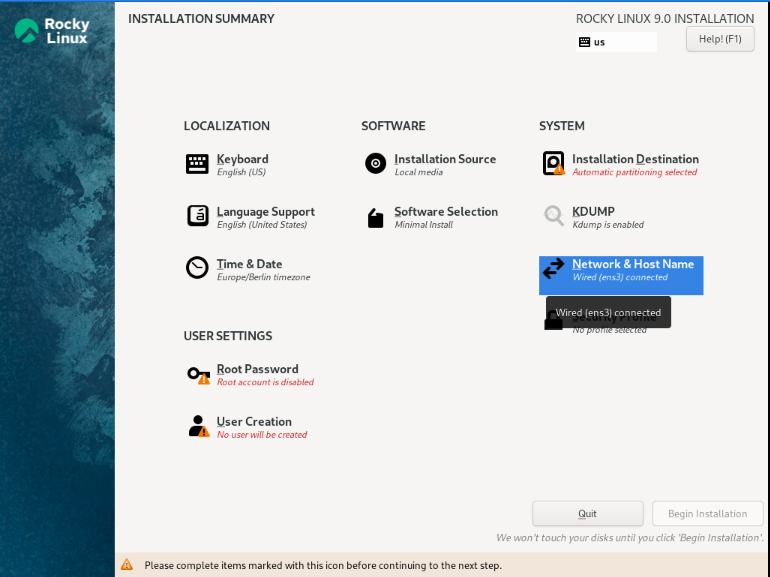 If you would like to keep the Network Dynamic / DHCP (default configuration), Enable the network and click on Done.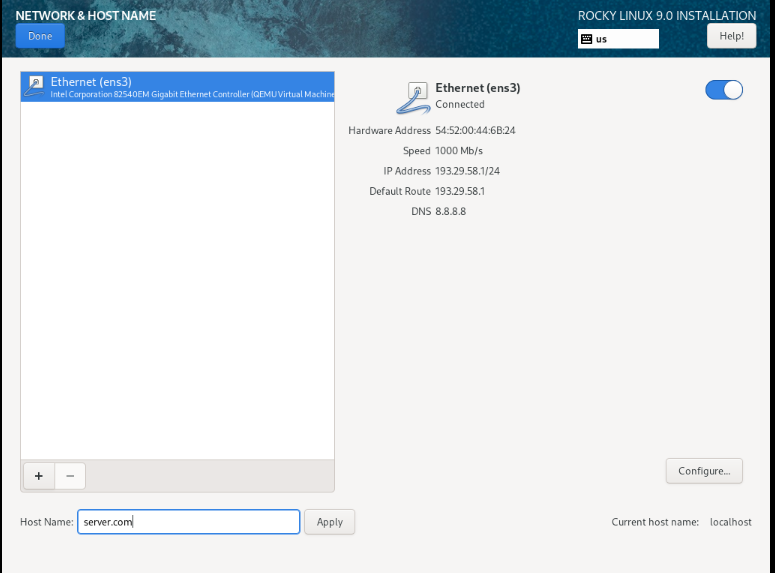 If you would like to configure the Network Static, click on the Configure button and then manually enter the Network information as shown below,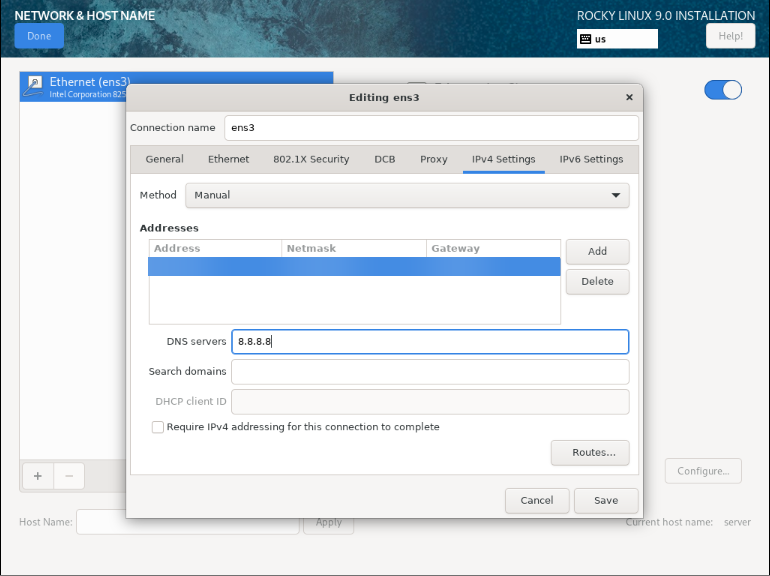 Select Installation & Destination to create/configure the Partition on server.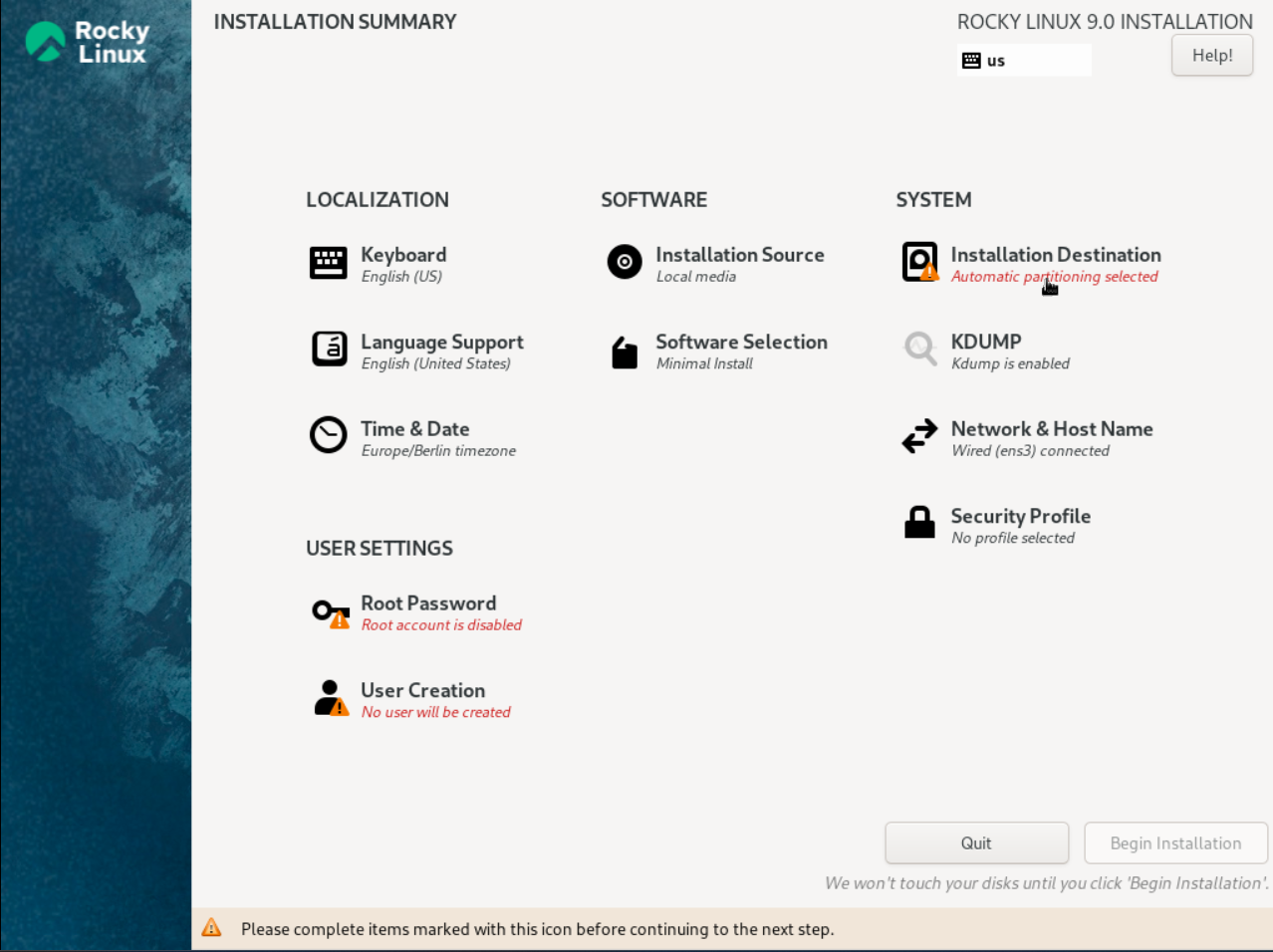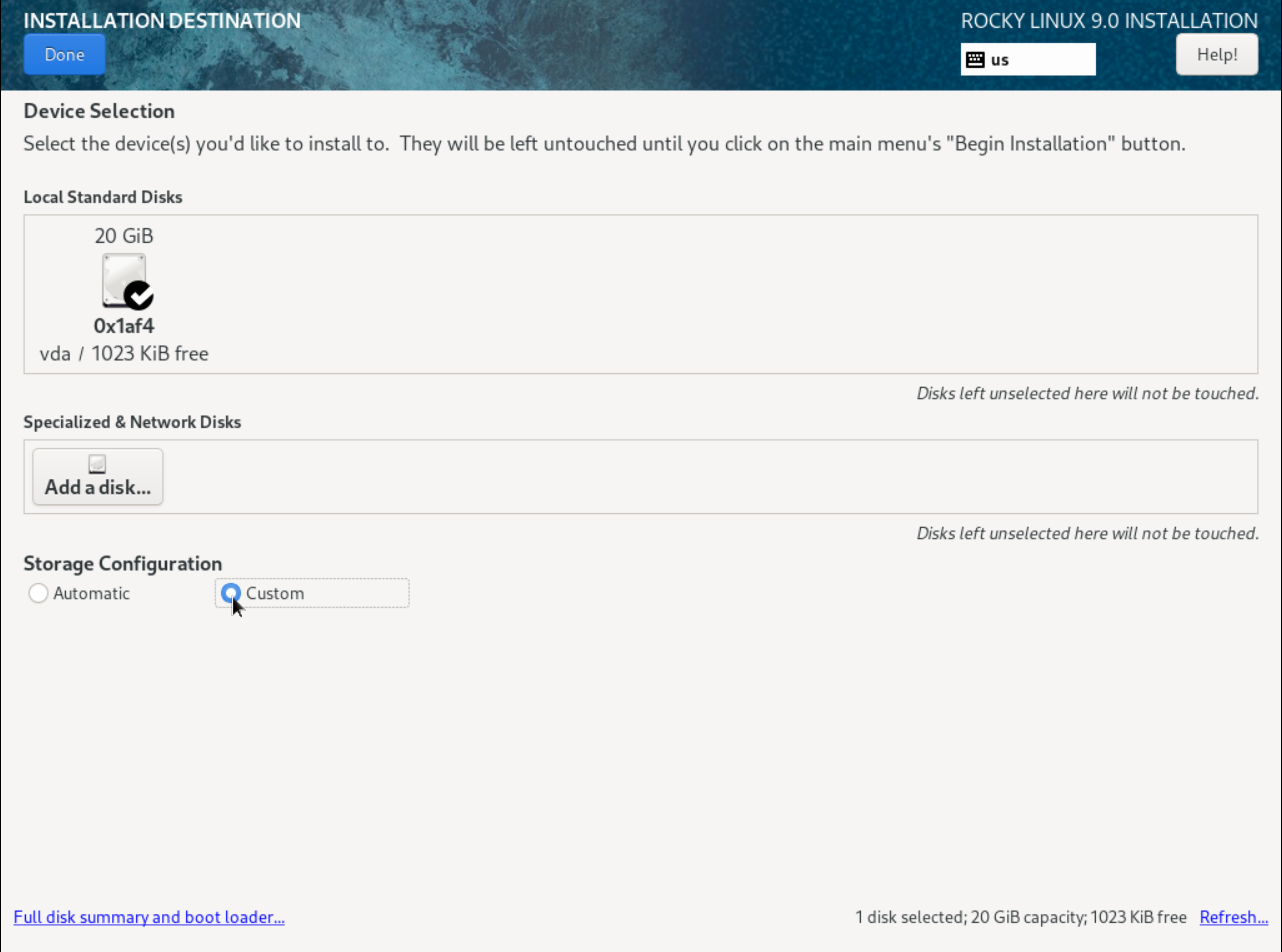 Select Standard Partition and then click on the Plus(+) button to create the partition.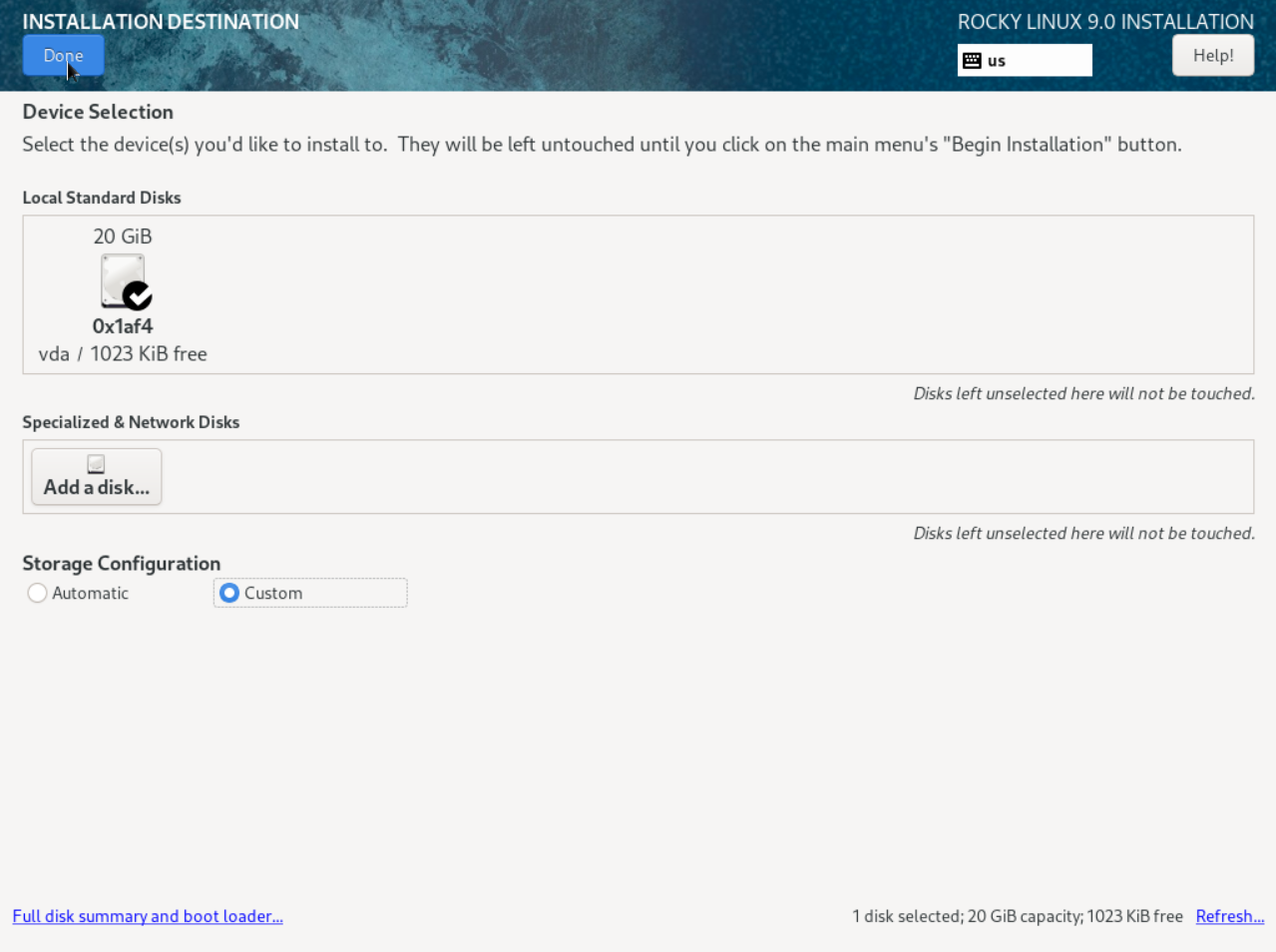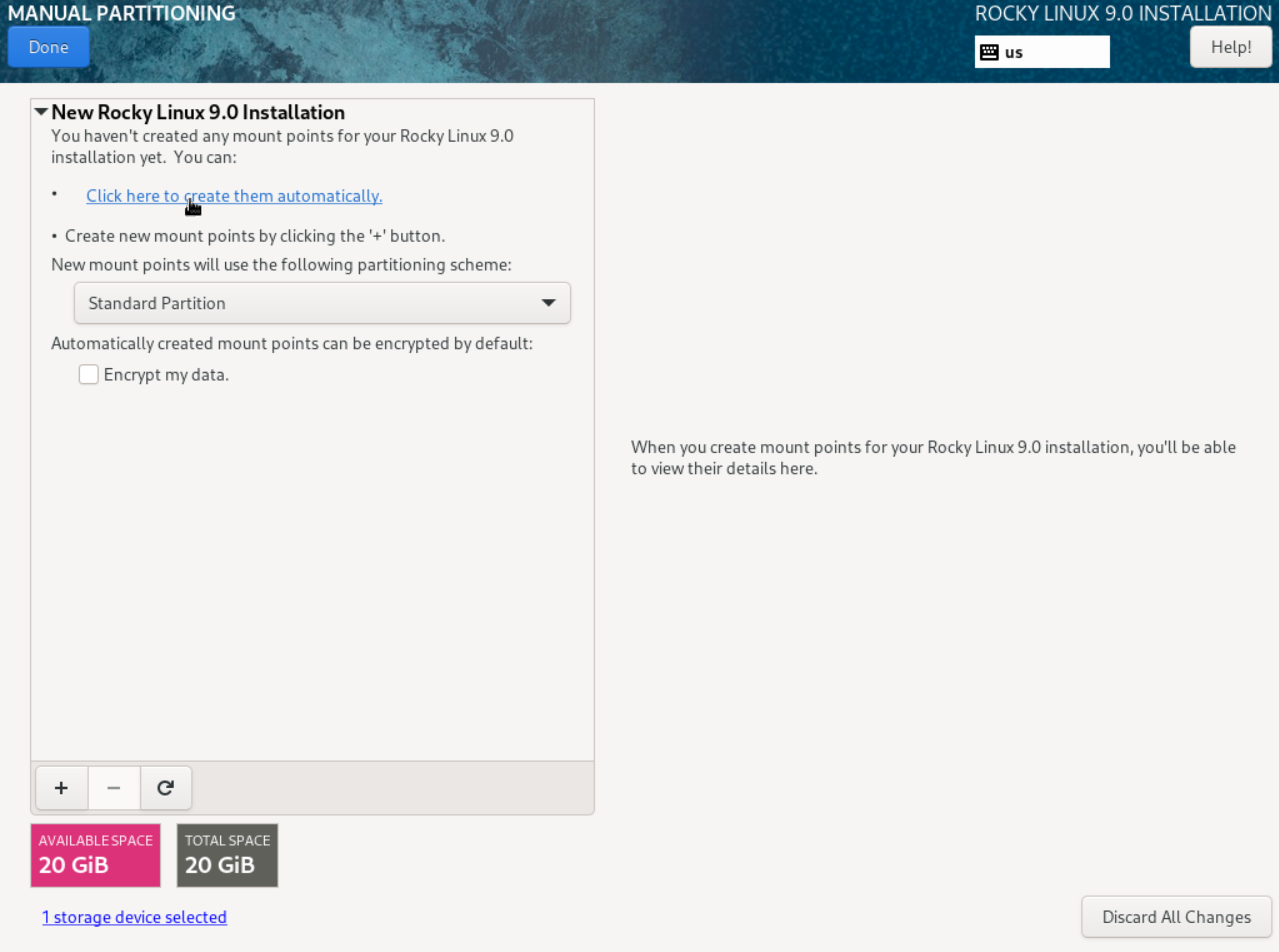 Now verify the created partitions and then click on the Done button.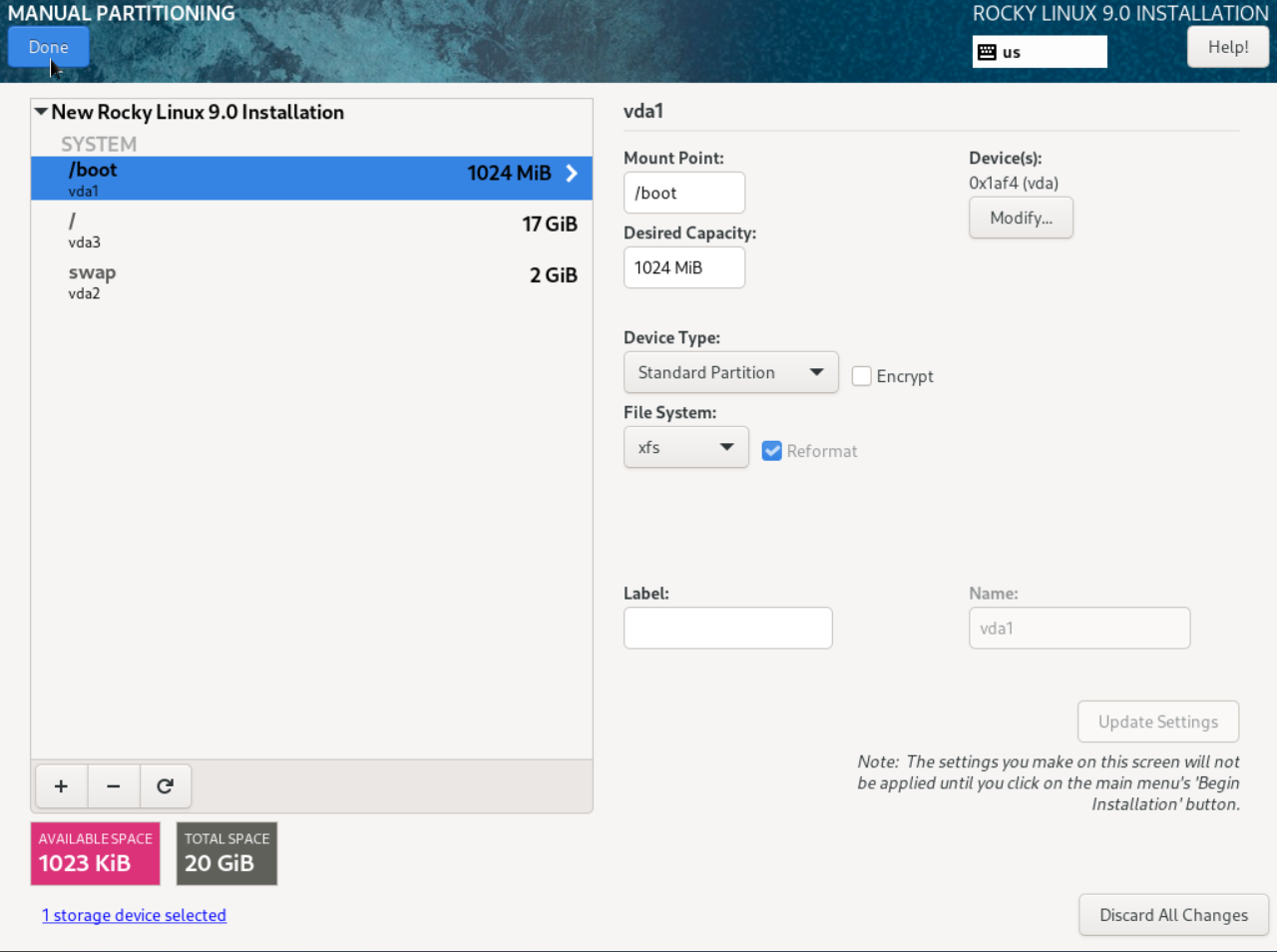 Then select Accept changes.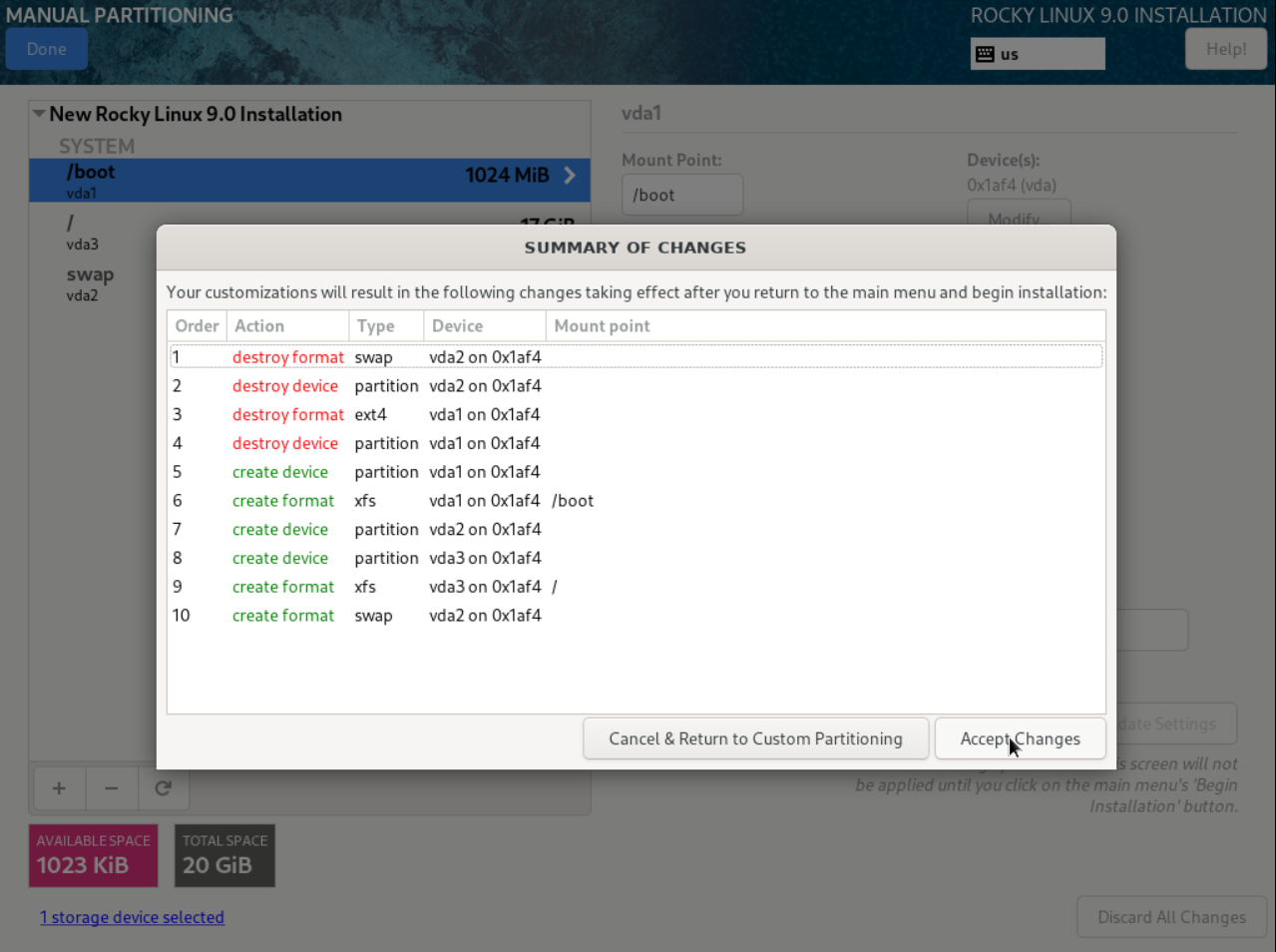 Select the Root Password to set the password for root account.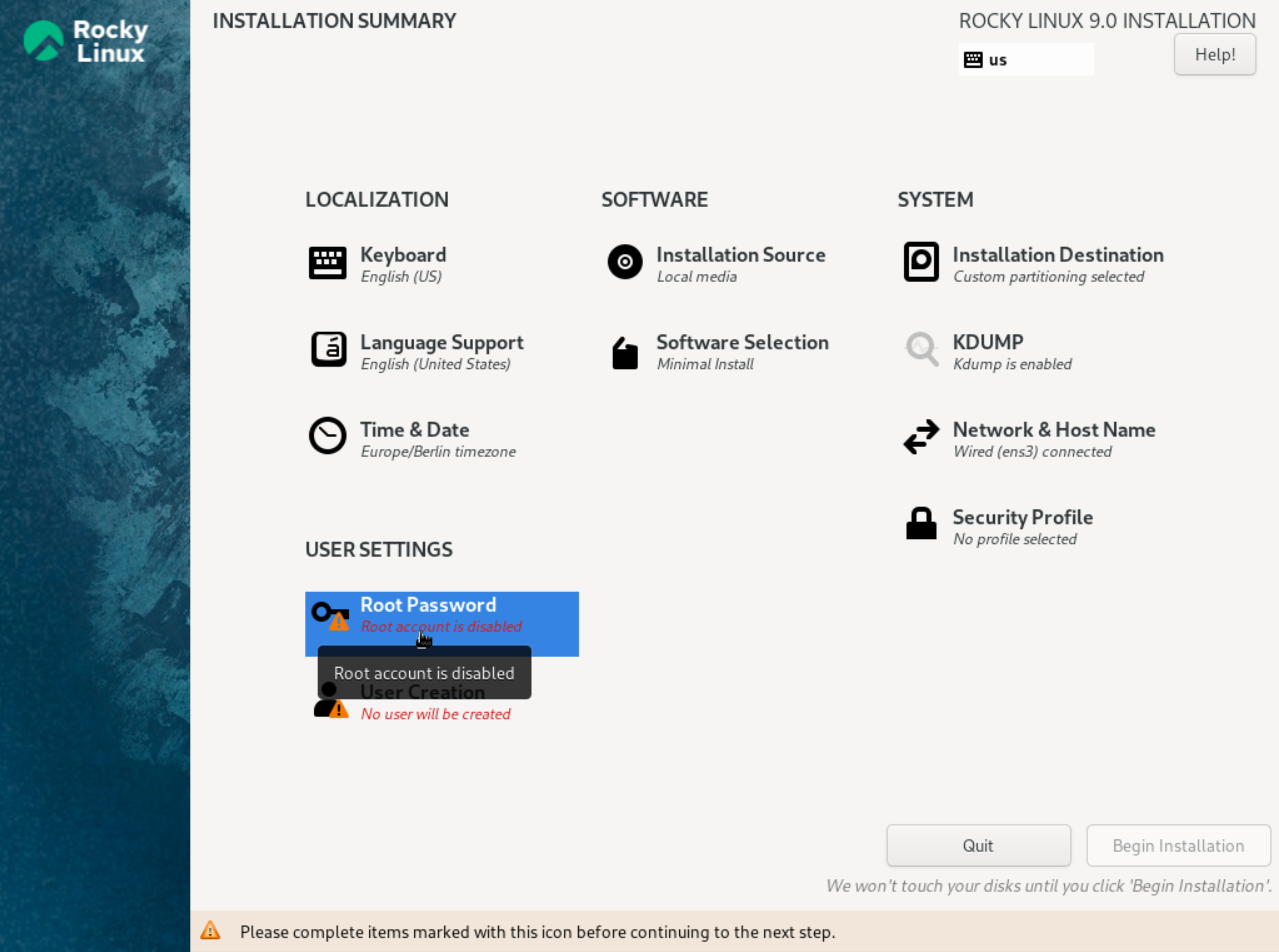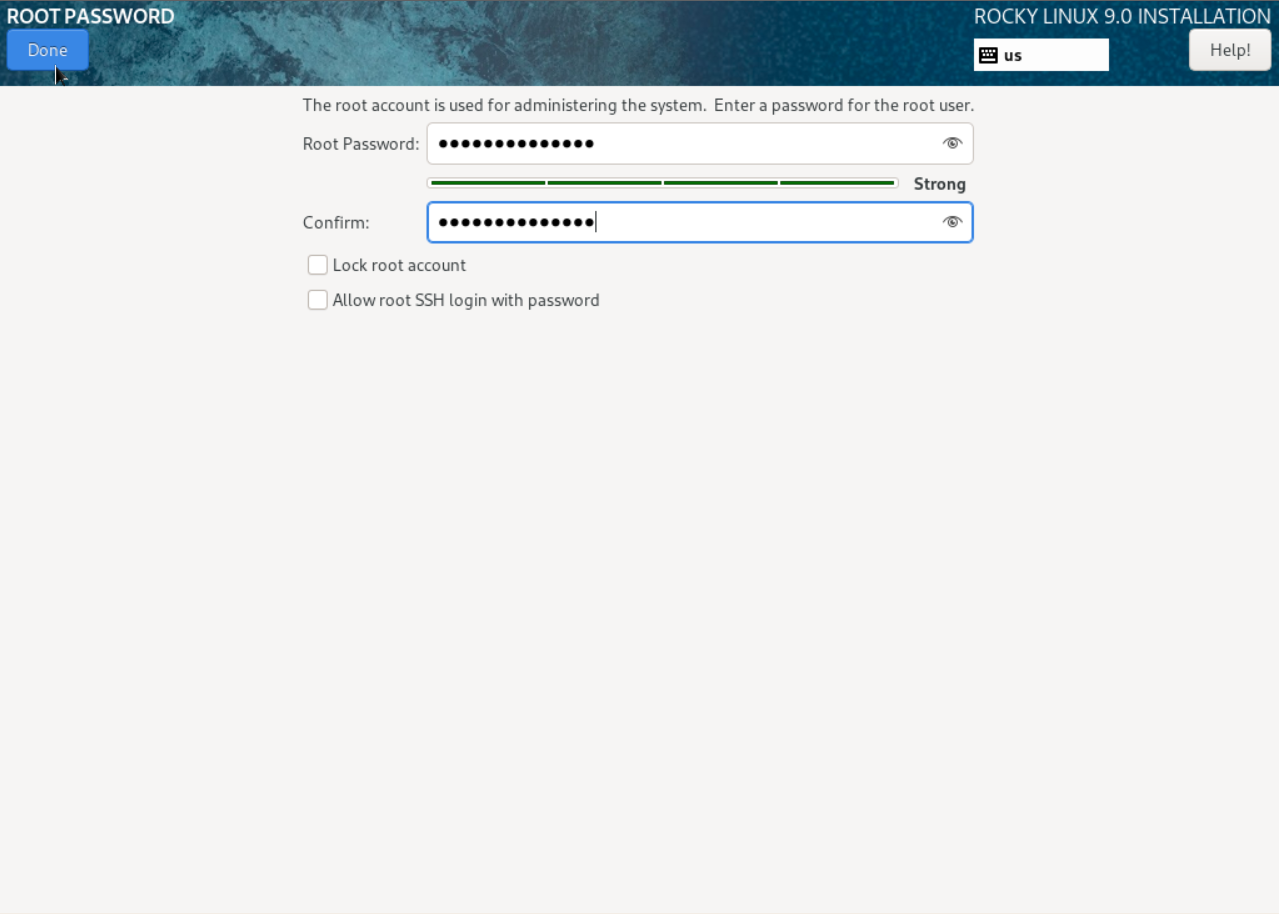 And Begin Installation.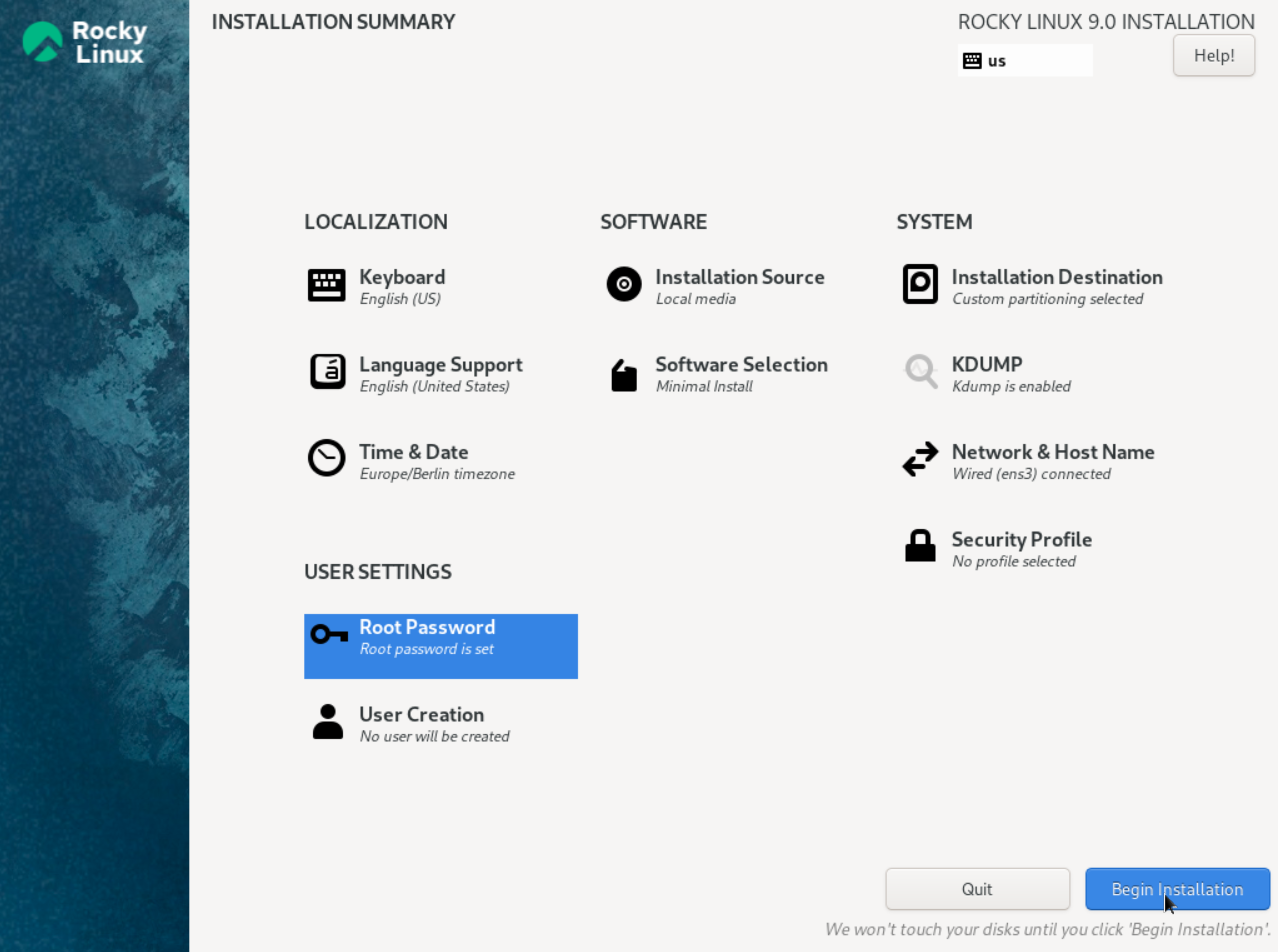 select the root password to set 'root' password.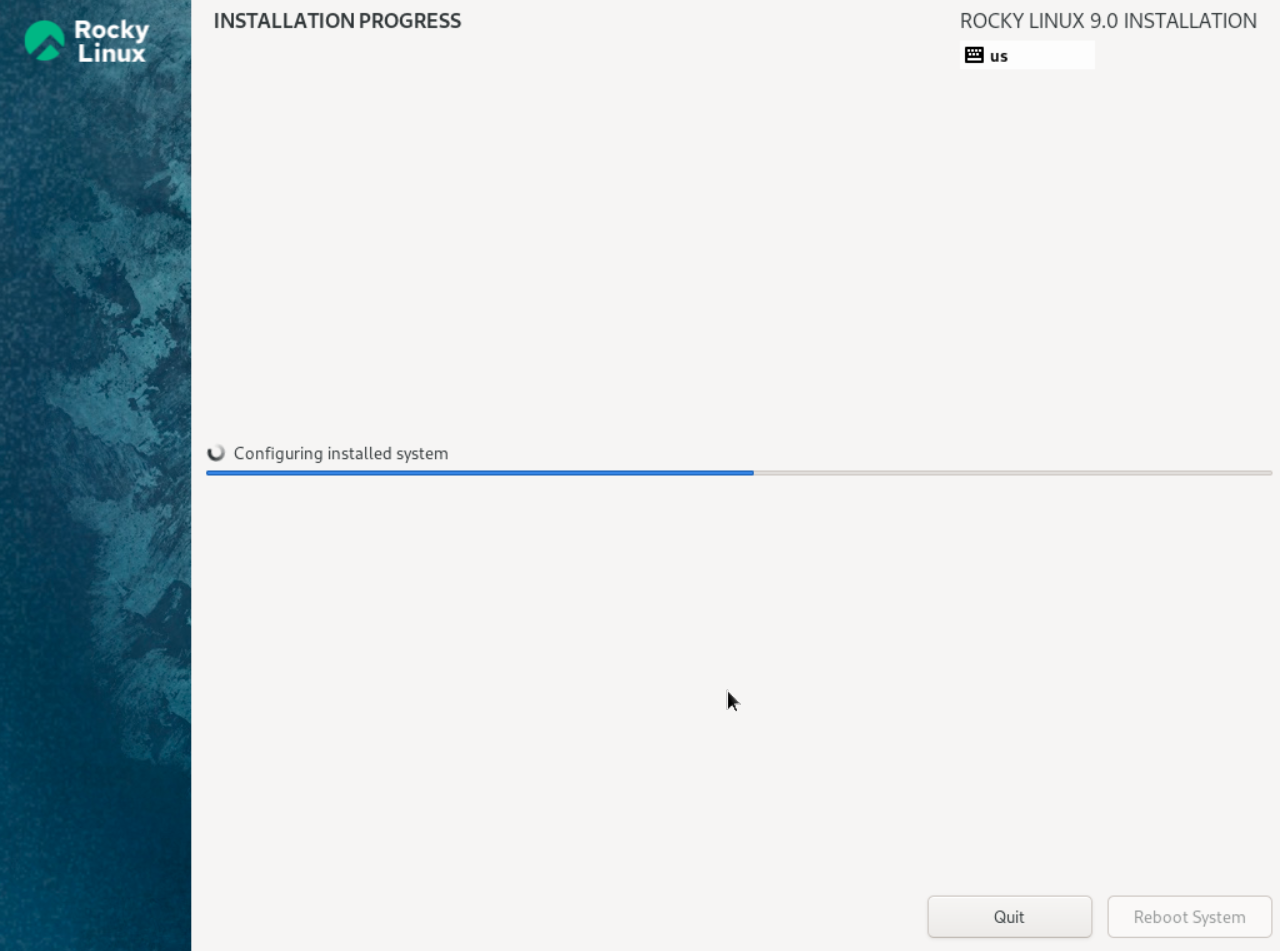 After installation is completed reboot the server. Wait for a few minutes for the reboot to complete, after which you will see the login prompt.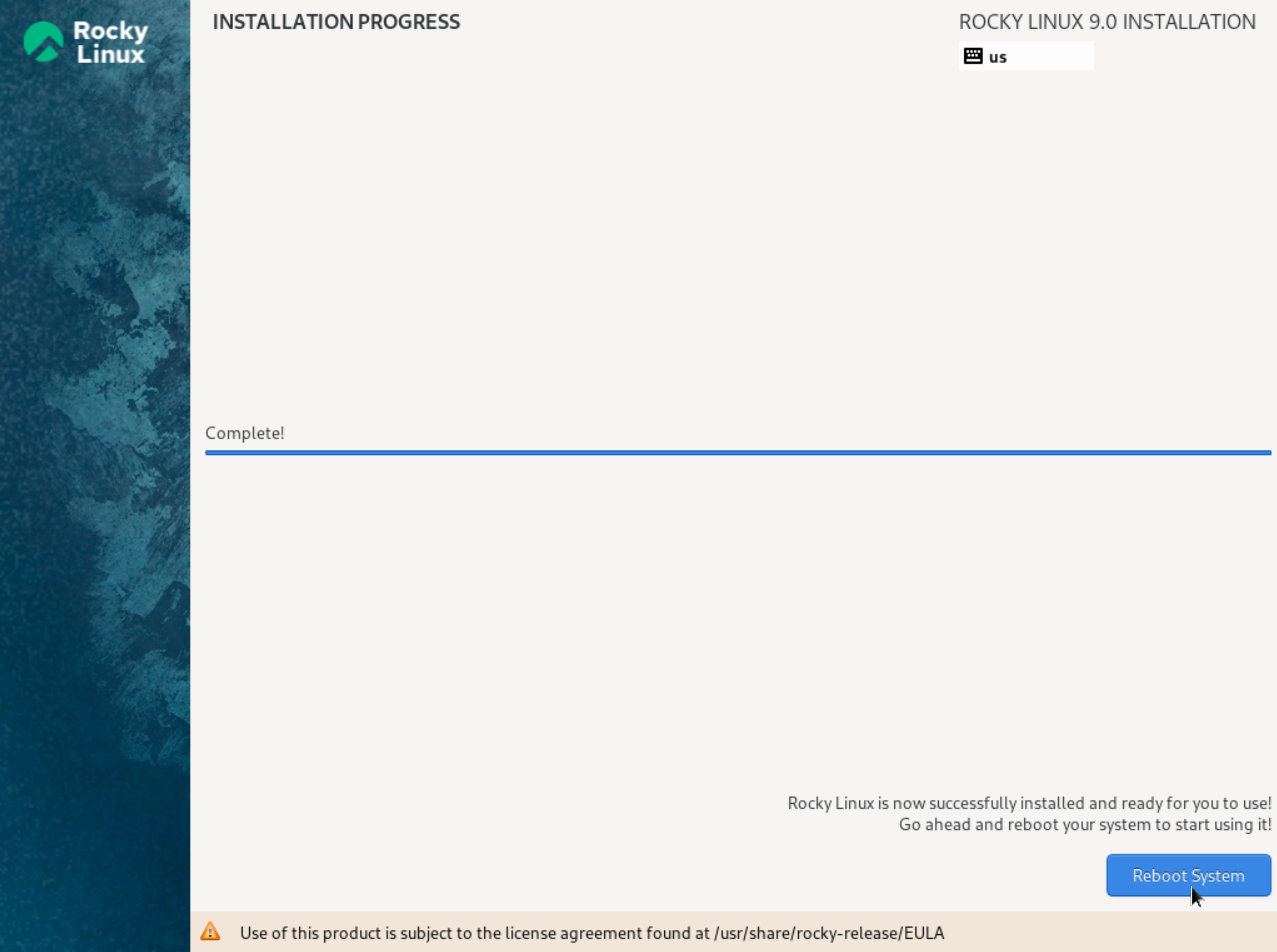 Note: You can also use SSH to connect to your VPS at this point.
Done!
---