If you've purchased Domain(s) with us, you can manage these domains easily in client-area portal.
Here, you can add the domain's A record, MX (Mail eXchange), CNAME (Alias), AAAA records on the go.
We will show you how they are updated in our client-area.
Login to your CrownCloud Client-Area portal with your registered account.
URL: https://crowncloud.net/clients/
Here,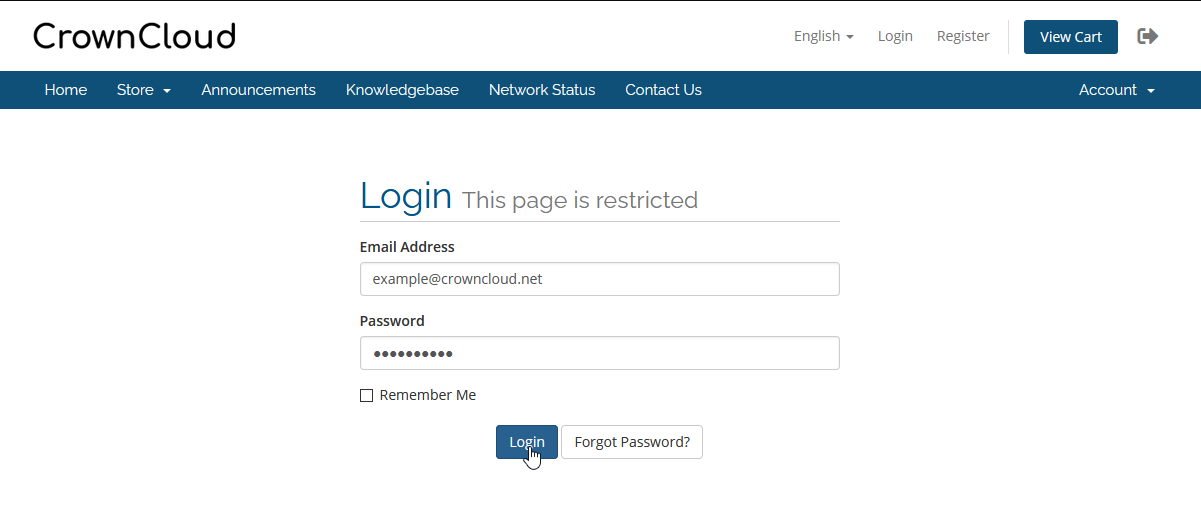 In the Dashboard, Click on Domains.

This will list all the registered Domains with us, For the domain you want to manage DNS, click on the Manage button and DNS Management.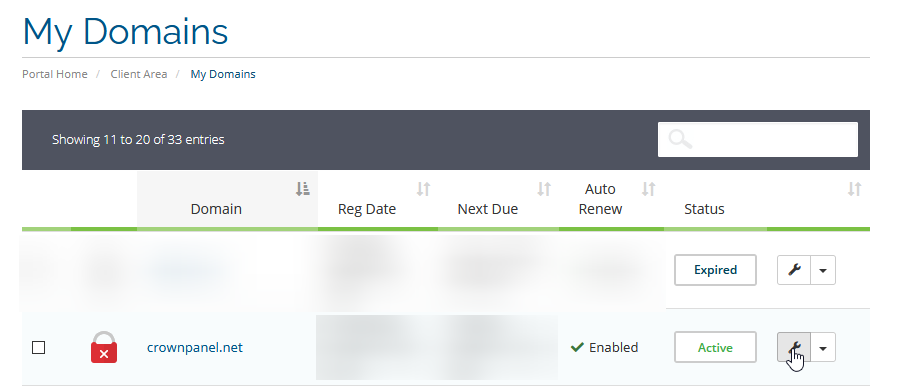 You will be directed to a page which display all the relevant information about the Domain you want to manage.
On the left sidebar, click on the DNS Management option to Manage the DNS records.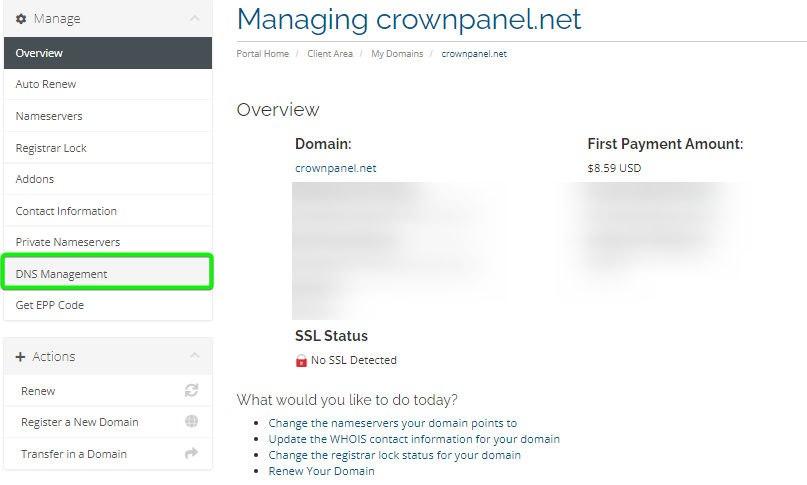 An A record uses a domain name to find the IP address of a computer connected to the internet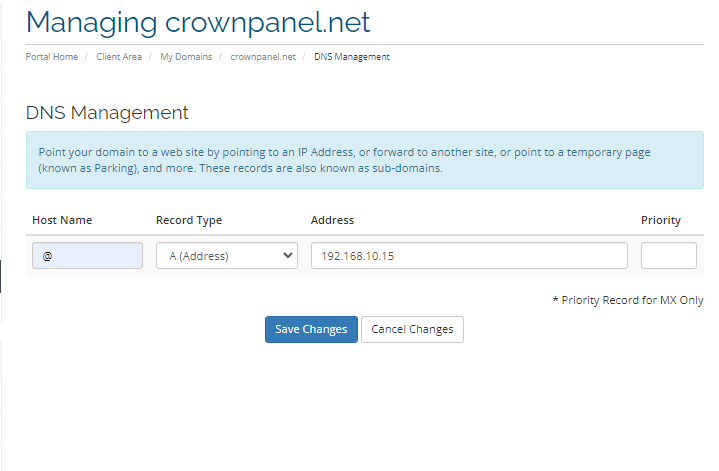 A DNS 'mail exchange' (MX) record directs email to a mail server. The MX record indicates how email messages should be routed in accordance with the Simple Mail Transfer Protocol (SMTP). Like CNAME records, an MX record must always point to another domain.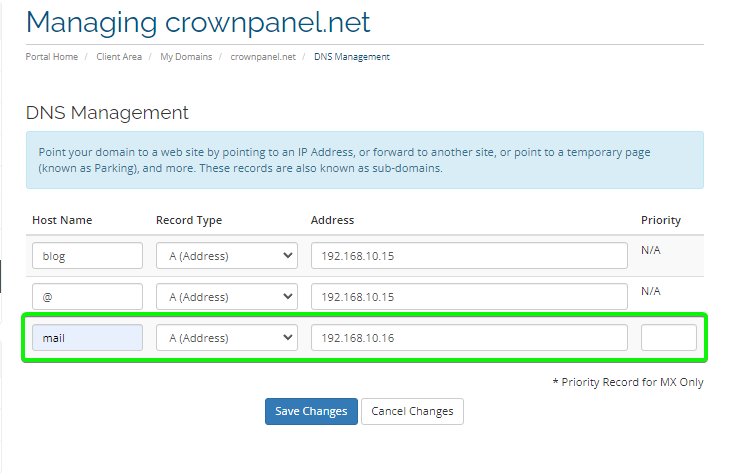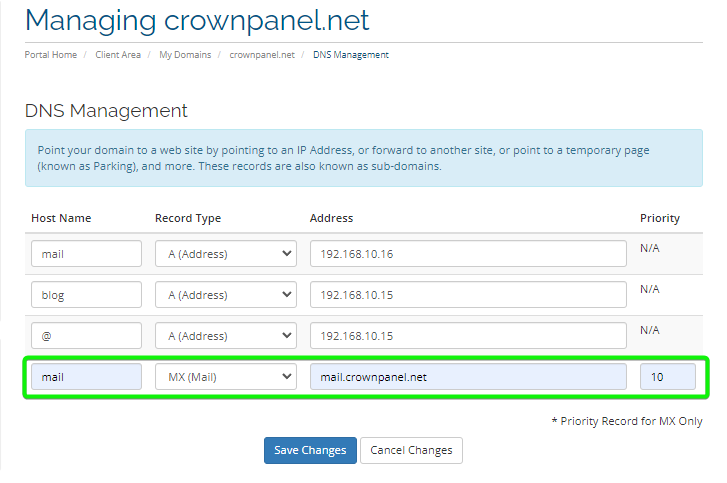 A canonical name (CNAME) records can be used to alias one name to another.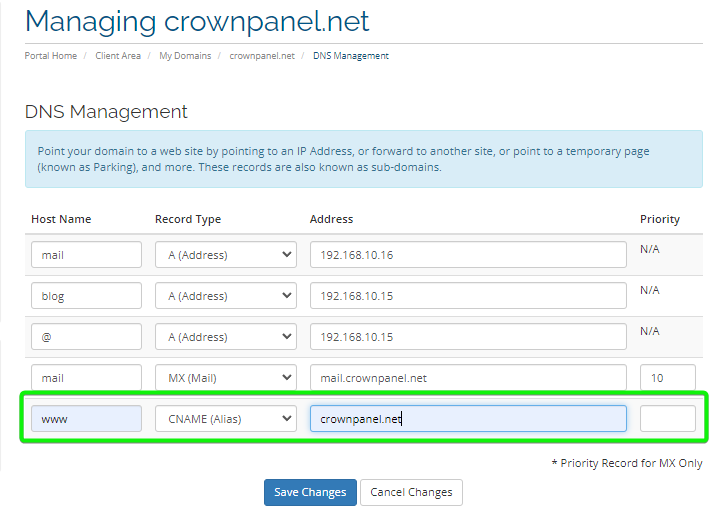 An AAAA record maps a domain name to the IP address (Version 6) of the computer hosting the domain.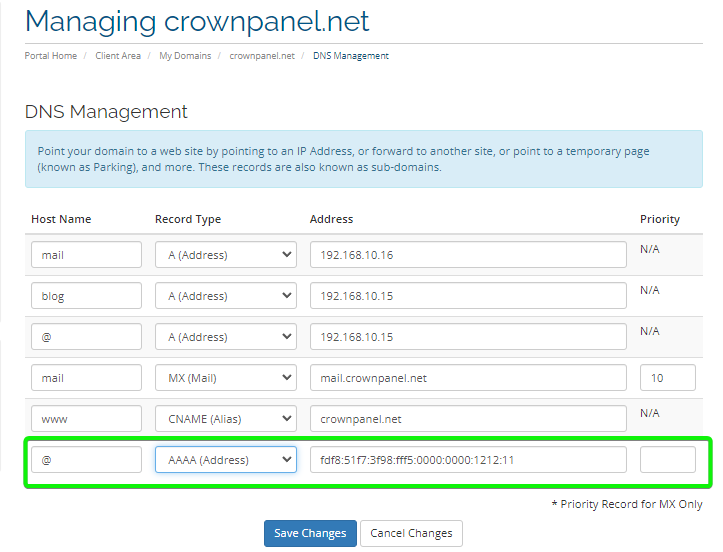 ---