Using Client-Area you can easily manage your domains. You can now keep track of all the domains you own, you can check their status, renewals, contact information and also you can update the nameservers.
Visit to Client-Area at the URL : https://crowncloud.net/clients/
Here,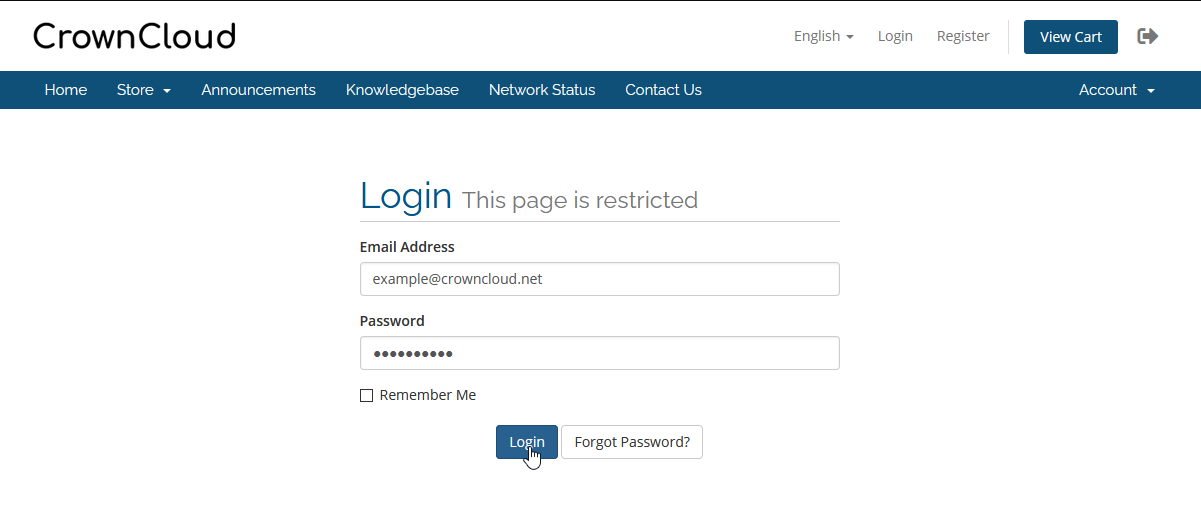 Select Domains in Client Area.

You will get a page wherein all the required details of the domains are displayed. For the domain you want to manage, click on the Manage button.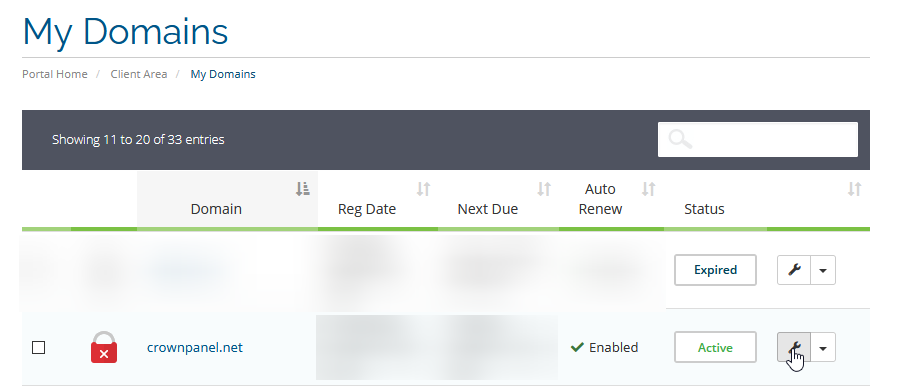 Complete Domain Information including Date of Registration, Payment Method, First Payment Amount, Recurring Amount, Next Due Date, Registration Period and Status are displayed here.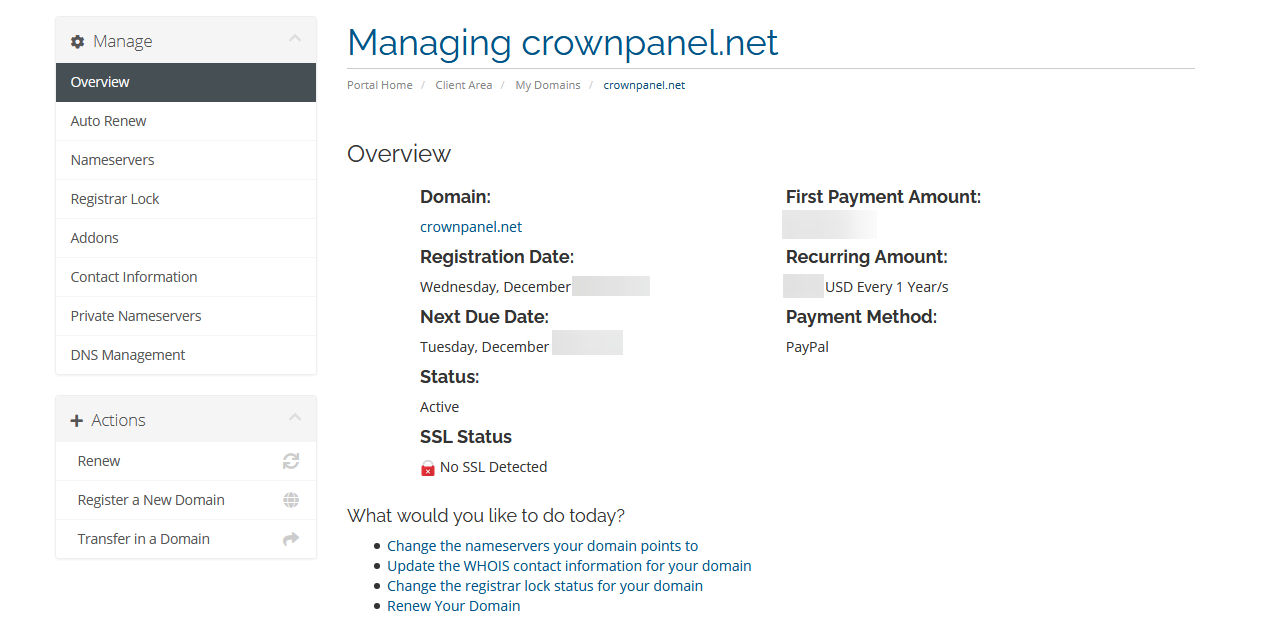 Here, you can Enable/Disable Auto Renew option.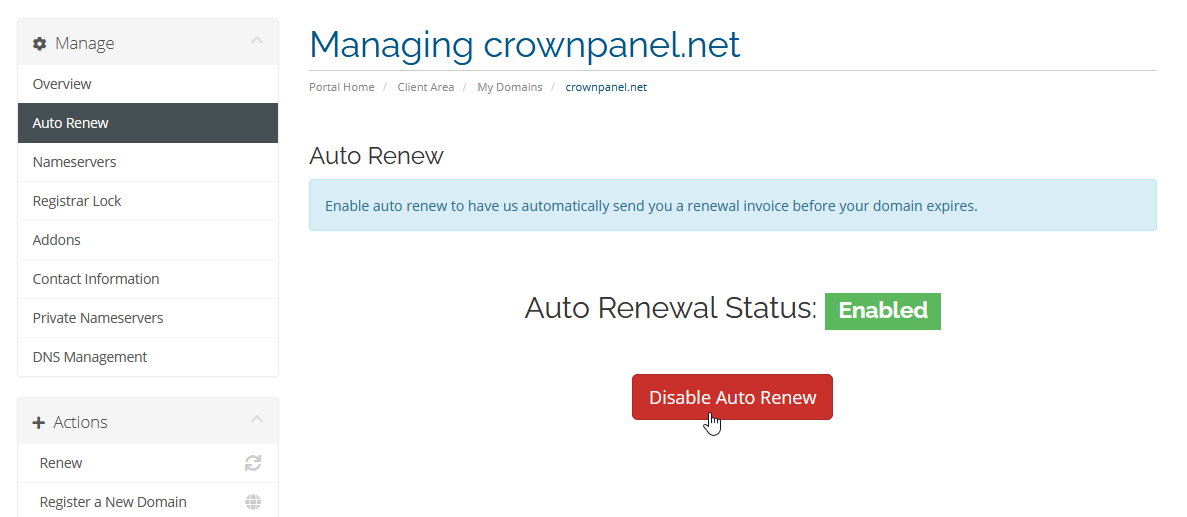 Allows you to view and update where your domain points. To change Nameservers just add the new one and Save Changes.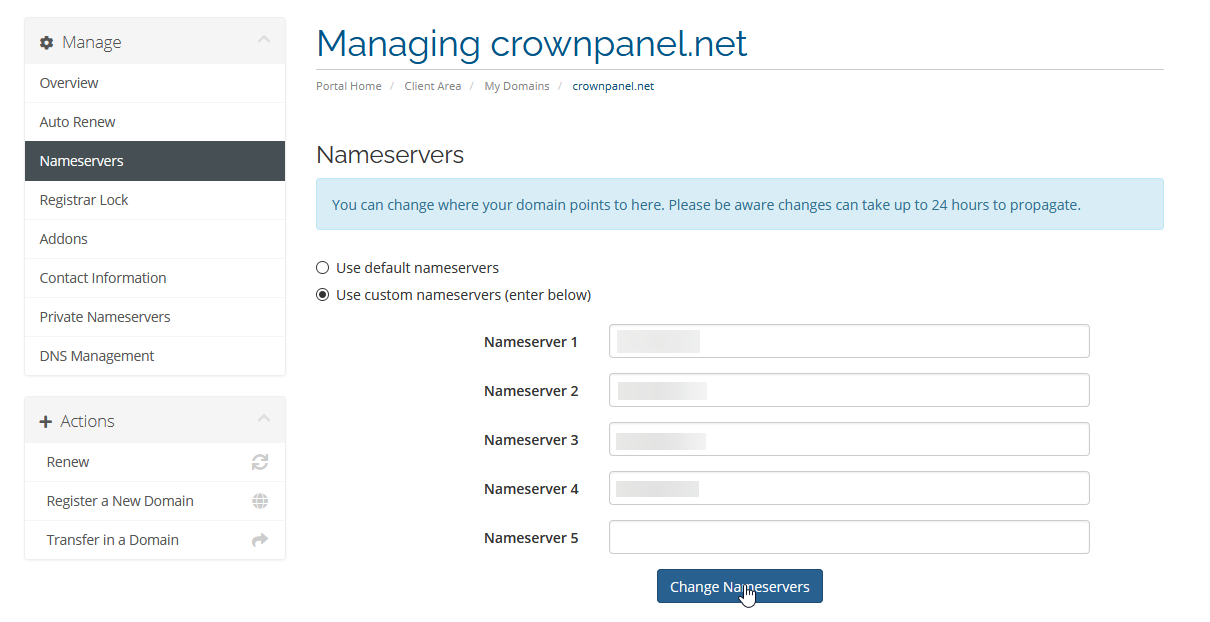 Here, you can view if the registrar lock is enabled or disabled. This is to prevent un-authorized domain transfers.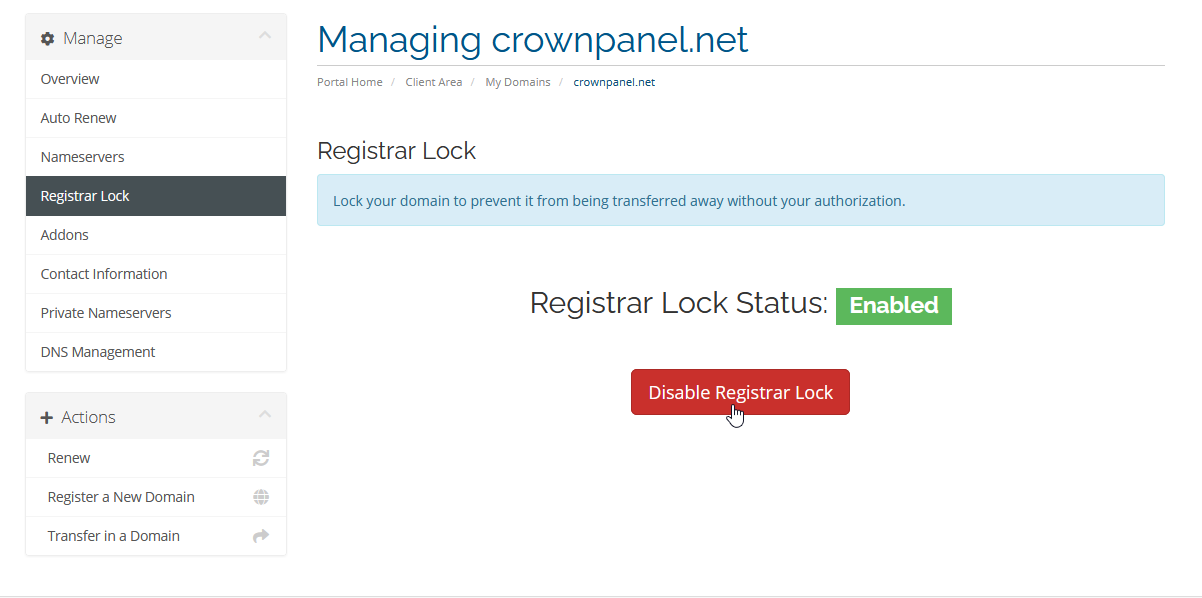 Here, you can add additional features to your domain such as ID Protection, DNS Host Record Management and Email forwarding.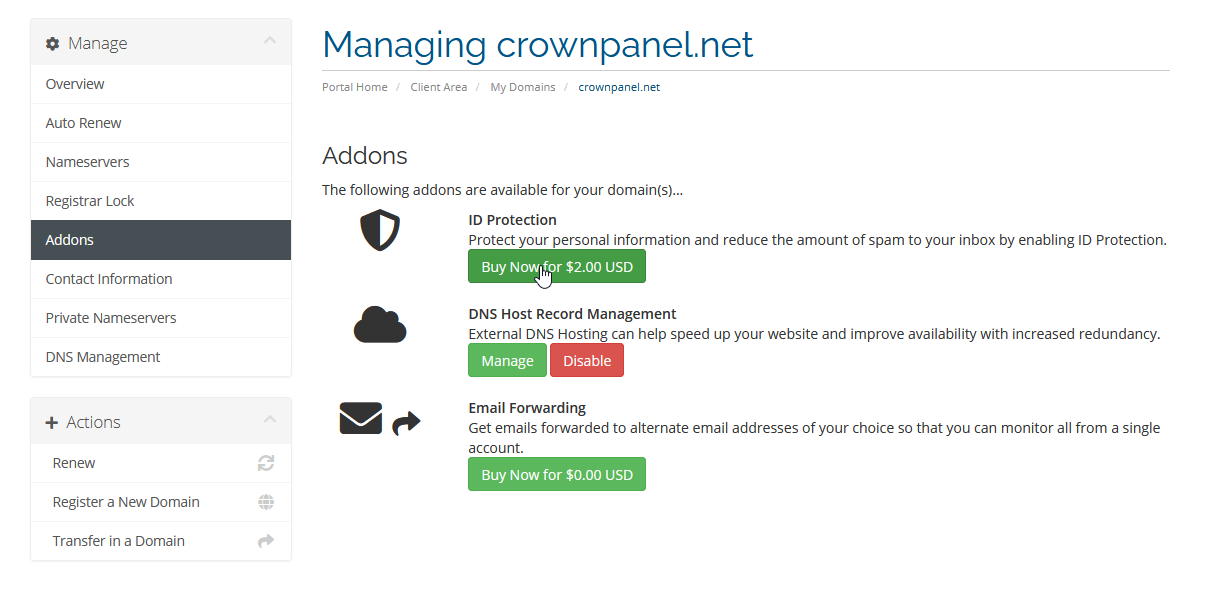 To view contact information of your domain name.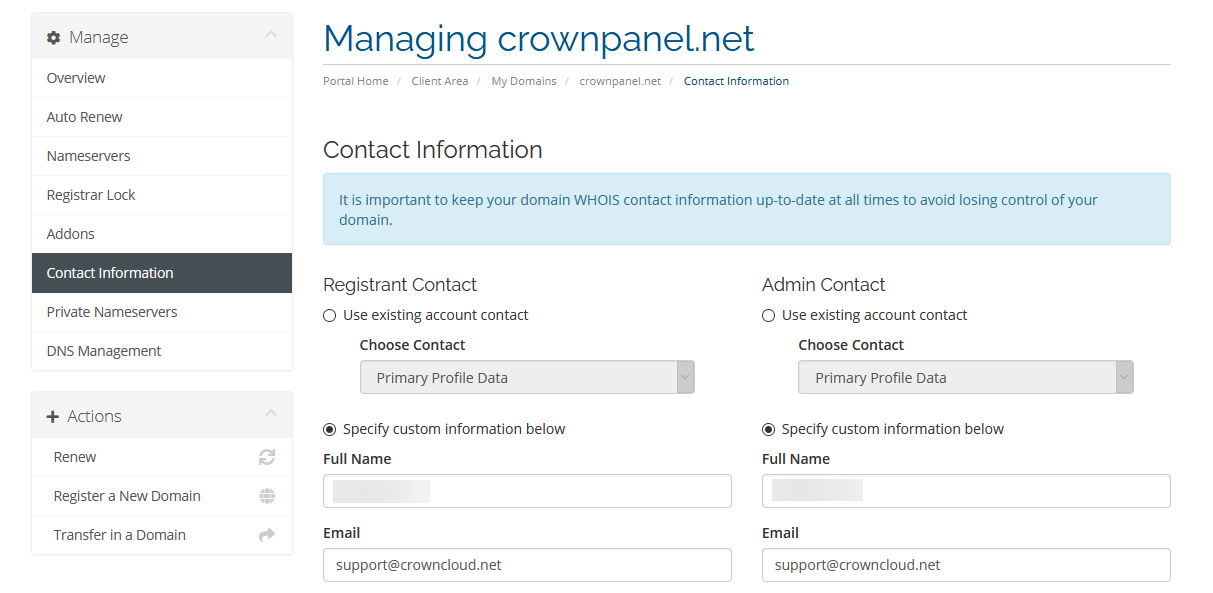 To create and manage custom nameservers for your domain (eg. NS1.example.com, NS2.example.com)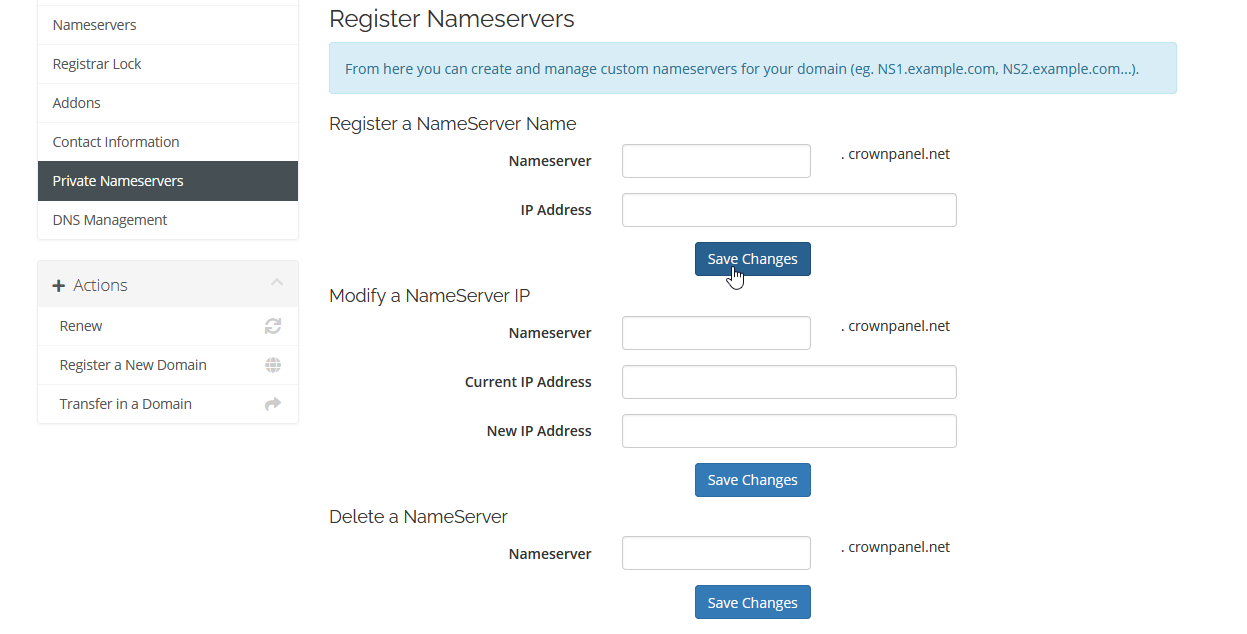 Here, you can manage your domain's A, CNAME, TXT, MX records and more under a single tab. This is useful for pointing the Domain to an IP Address or creating sub-domains and more.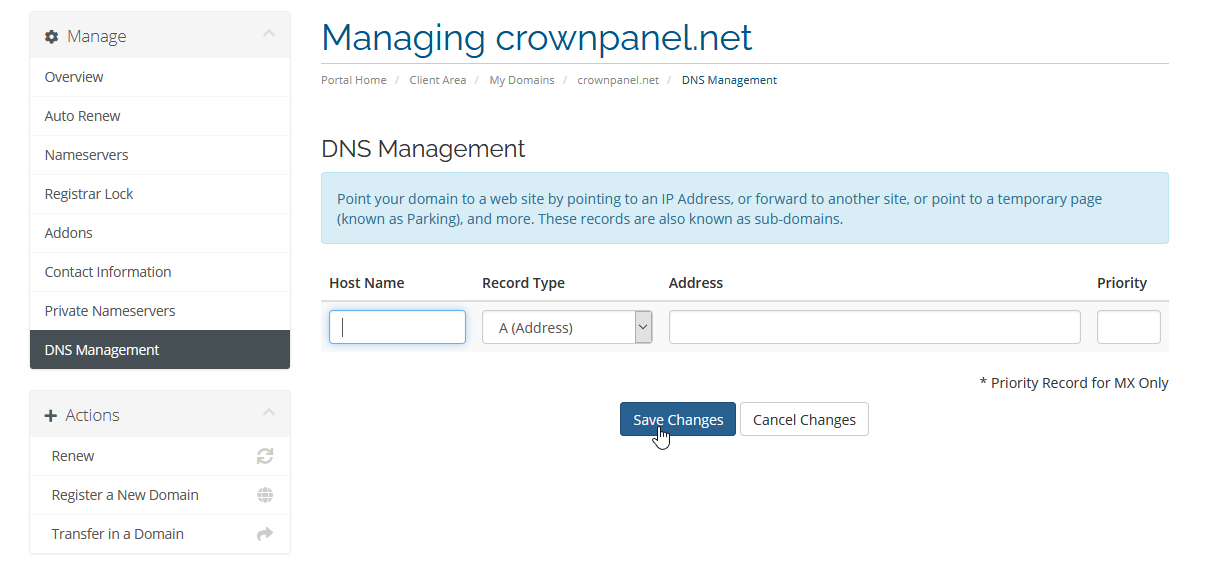 ---