This only applies to domains purchased at CrownCloud
We recommend managing your domain from the dedicated domain management portal located at http://crowncloud.srsportal.com/
You will need to issue a "Forgot Password" to generate a new password for your account before you can login, the "Forgot Password" link can be found on the same page as the login (http://crowncloud.srsportal.com/)
Visit our domain management portal at the URL https://crowncloud.srsportal.com/
Here,

Input your email ID associated with the domain (ie, the same email ID used in the client area at the time of domain registration)
Input your password here -- please note, if you are logging into this panel for the first time, you will need to issue a password reset by clicking on "Forgot Password"
Select Customer from the dropdown and then click on Login
Once you've logged into the portal, you will see a dropdown called "Manage Orders" under which click on "List/Search Orders"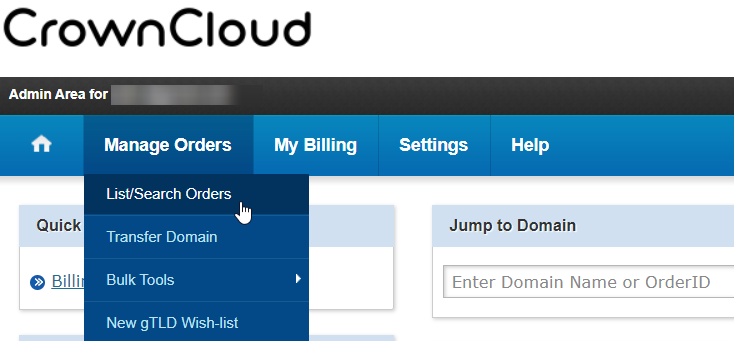 You will now see a page titled "List of Orders" which lists all the domains associated with your account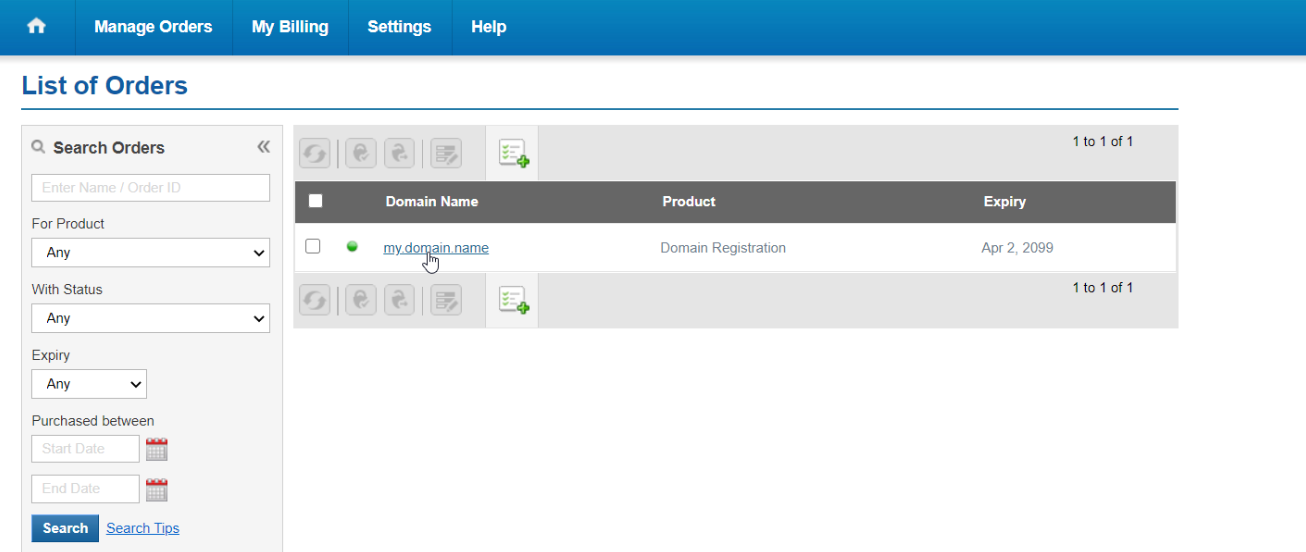 Click on the domain which you wish to manage and proceed to step #3 below

Here, you will see multiple options to manage the various parameters of your domain.
Here you see the registration date and next due date of your domain.

Contact Details -- here you can setup a email ID, phone number, admin contact etc for your domain.

Privacy Protection -- This is available for certain domain TLDs, this masks your contact details. This can be purchased from the Client-Area.

Name servers -- here you can setup any nameservers for your domain, such as CloudFlare, dns.he.net etc.

Child Name Servers -- This is used for cPanel / DirectAdmin and services where trying to setup your own nameservers.

Domain Secret -- This is the option which will give you the EPP code for your domain, which allows you to transfer your domain to another provider as needed. Please note You will need to disable Theft Protection before transferring away the domain, Theft Protection is like a "lock" which prevents transfers when enabled.

Theft Protection -- This should remain enabled unless transferring away your domain to another provider.

Incase you wish to not use a external DNS service such as CloudFlare, dns.he.net etc, you can use the free and included DNS service as well
Here you can setup A, CNAME, MX and various other records for your domain.
---