Click on Manage beside the VPS if you wish to create the snapshot

Click on the Snapshot Tab
If your VPS is a KVM based VPS it will need to be powered off (shutdown) before the snapshot can be created.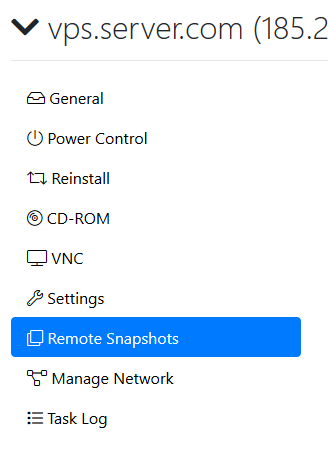 Click on Create Snapshot to create your Snapshot
Wait for the process to complete.
Once built, Your VPS will automatically boot up!

This process will take a minimum of 5 mins or more to complete depending on the size of your VPS!
The snapshot will be moved away to the backend snapshot store in the background, You can track it's progress by clicking on Refresh
Once the snapshot is built, you will be presented with a UUID (Universally unique identifier), File Size and Timestamp of Snapshot build.
You can use the UUID to specify the snapshot name if you need any help with it when contacting our support team.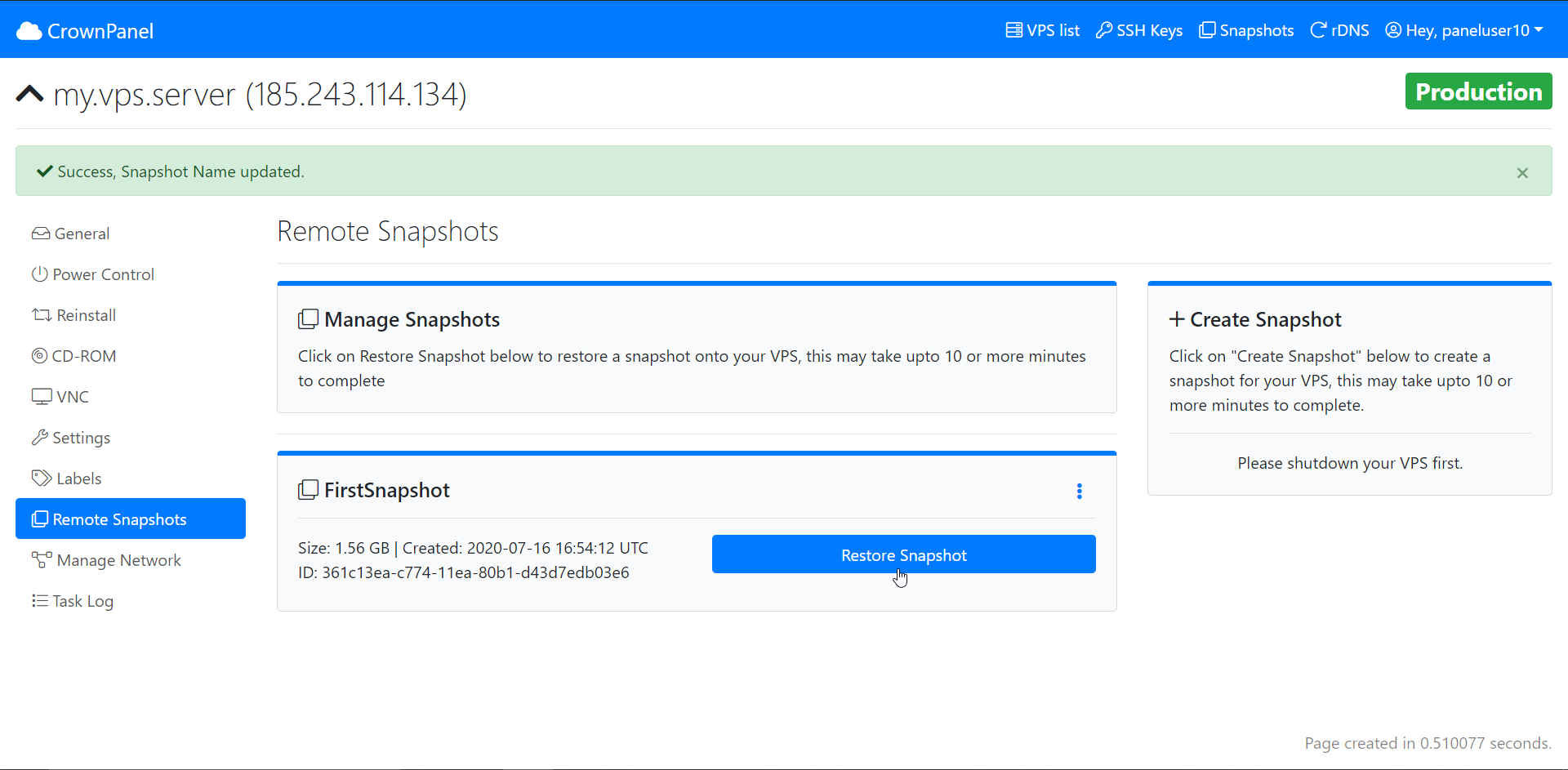 To Naming your Snapshots, follow this instruction Click here.
The snapshot size should more or less be the same size as the VPS itself. If you feel that the size is too small compared to the data on the VPS, please feel free to contact our Support to investigate further, in many cases if there's temporary data written out to /tmp it can be a cause for this smaller sized snapshot as well.
---